A toast to Coast employees.
Toast to Coast is our annual employee recognition event. It's a time for employees from across the Lower Mainland and Vancouver Island to get together and celebrate their achievements. With a heaping side of fun, of course.
Power Up!
This year's Toast to Coast theme was all about Power – empowering employees, empowering members, and powering up to potentially launch outside of BC.
And it was an electrifying event, to say the least. We gave out our coveted High-Five Awards to deserving employees, and honoured employees who have reached milestone anniversaries during the past year.
What kind of awards can you win?
A few examples of awards that people can be nominated for include Mentor of the Year, Rookie of the Year, Health Champion of the Year and Volunteer of the Year. We also recognize our Branch of the Year and Backbone Team of the Year, among others.
We take our business seriously. But ourselves? Not so much.
We've said it before and we'll say it again. When we say business we mean business. But we know how to have a little fun, too. We were left in fits of laughter thanks to comedic relief and entertainment from our executives, hilarious video compilations, game shows, singalongs and more.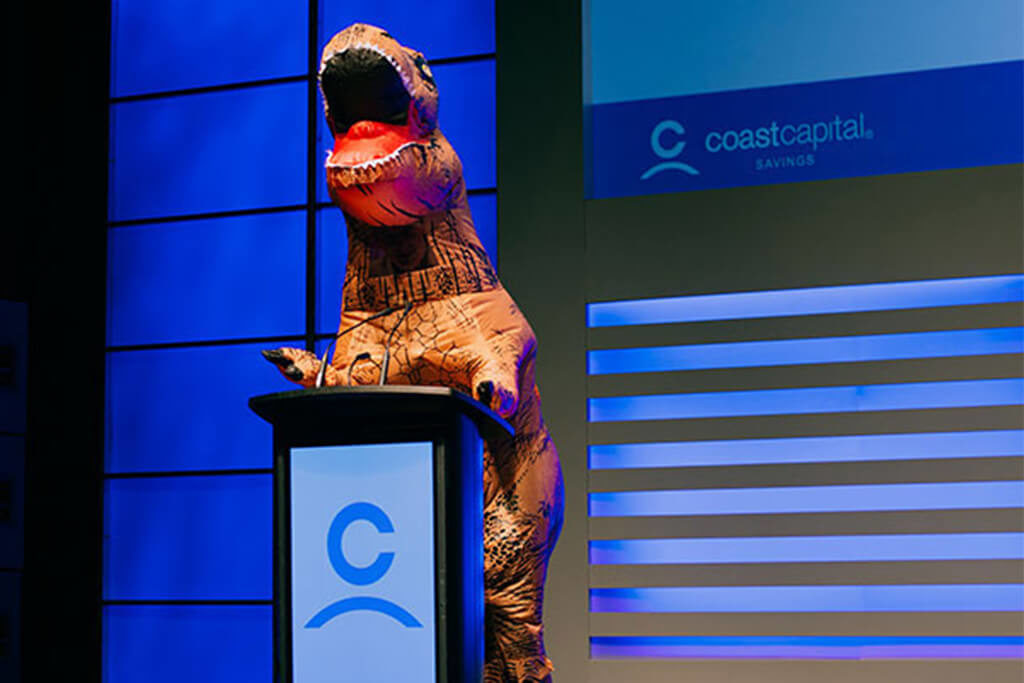 What makes these awards so special?
Well, for starters, employees are asked to nominate their coworkers for their great work over the year. So you know that the people being nominated have gone above and beyond to lend a 'hand' and earn their high-five from their peers.
But the awards aren't the only way to recognize peers around here – it happens every single day. Any employee can log in to the High-five Hub and see their peers being recognized for their daily achievements and send their own high-fives.
Congratulations to the winners of this year's Annual High-five Awards!
Branch of the Year (Island – Beverly Corners & Mainland – Sunshine Hills)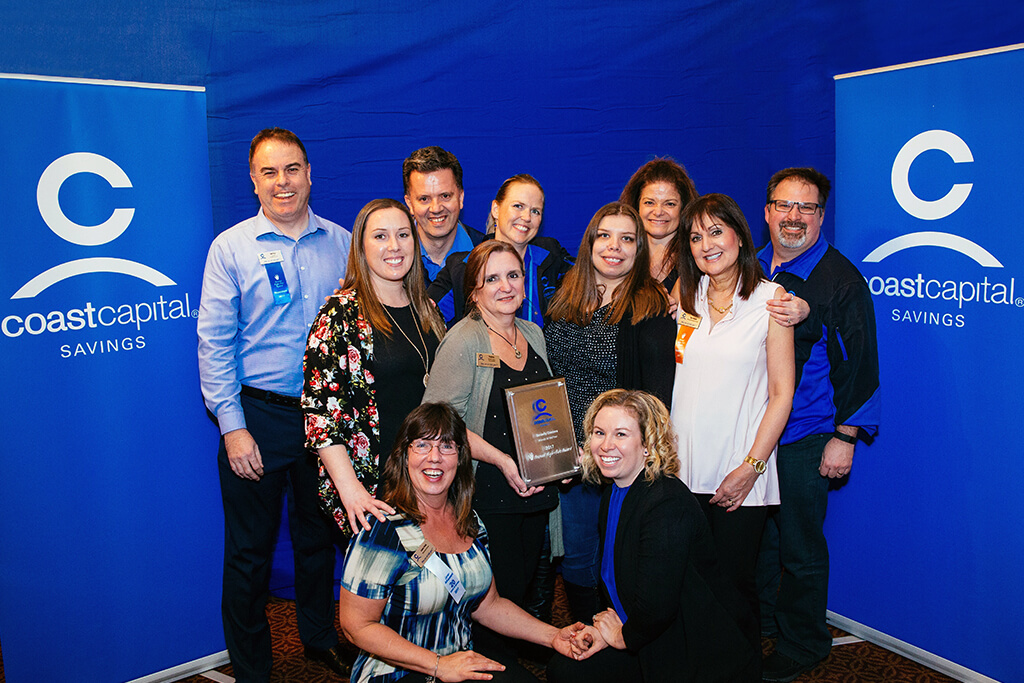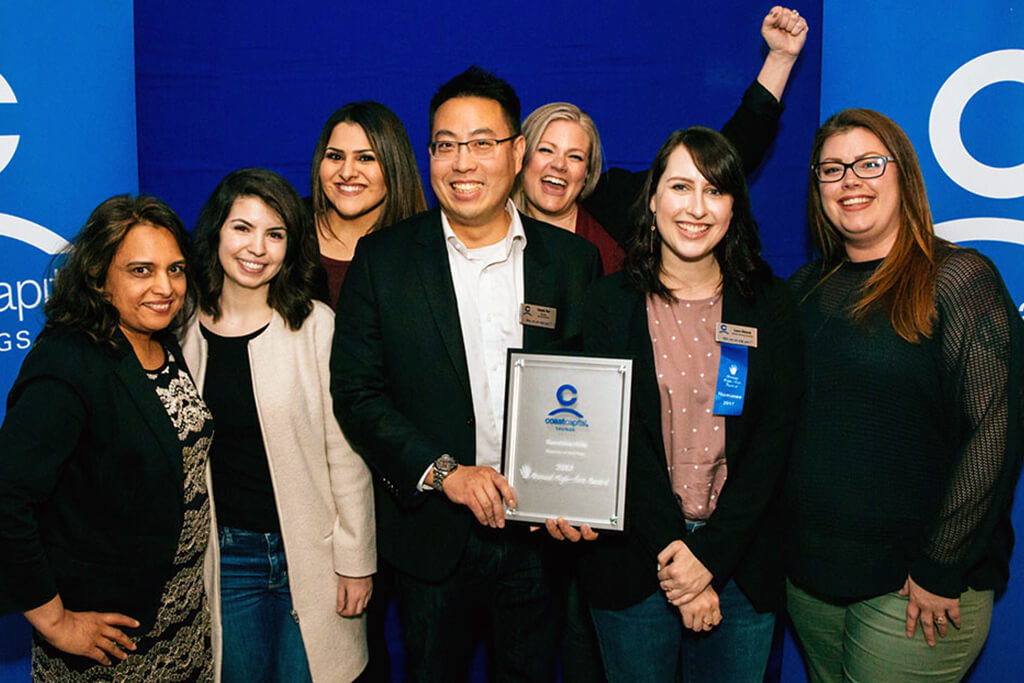 Backbone Team of the Year – Investment Operations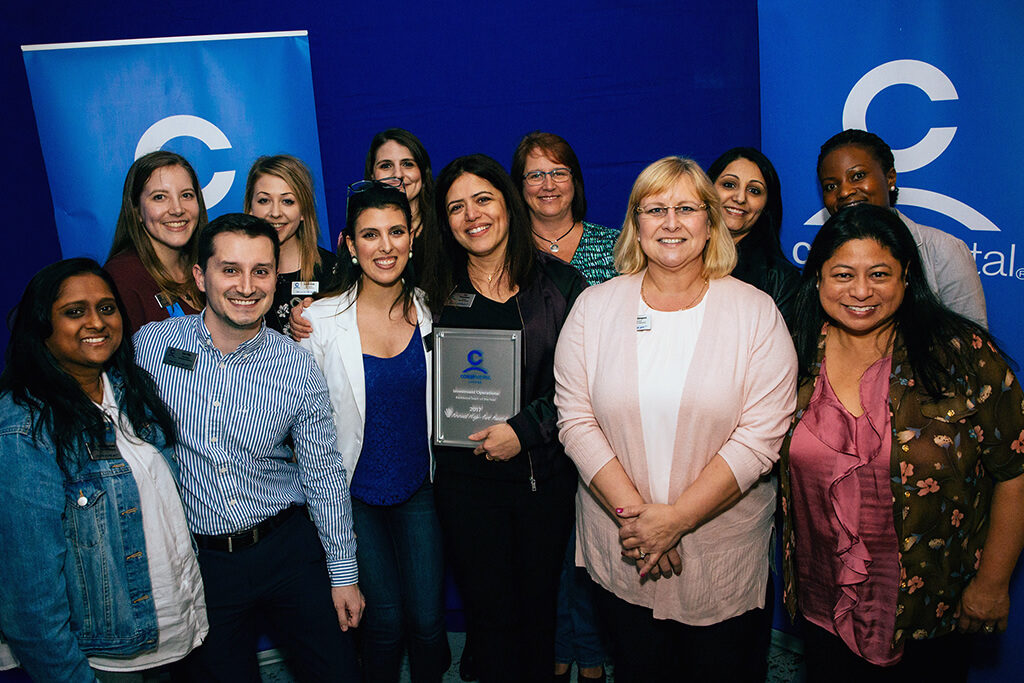 Volunteer of the Year – Laura R.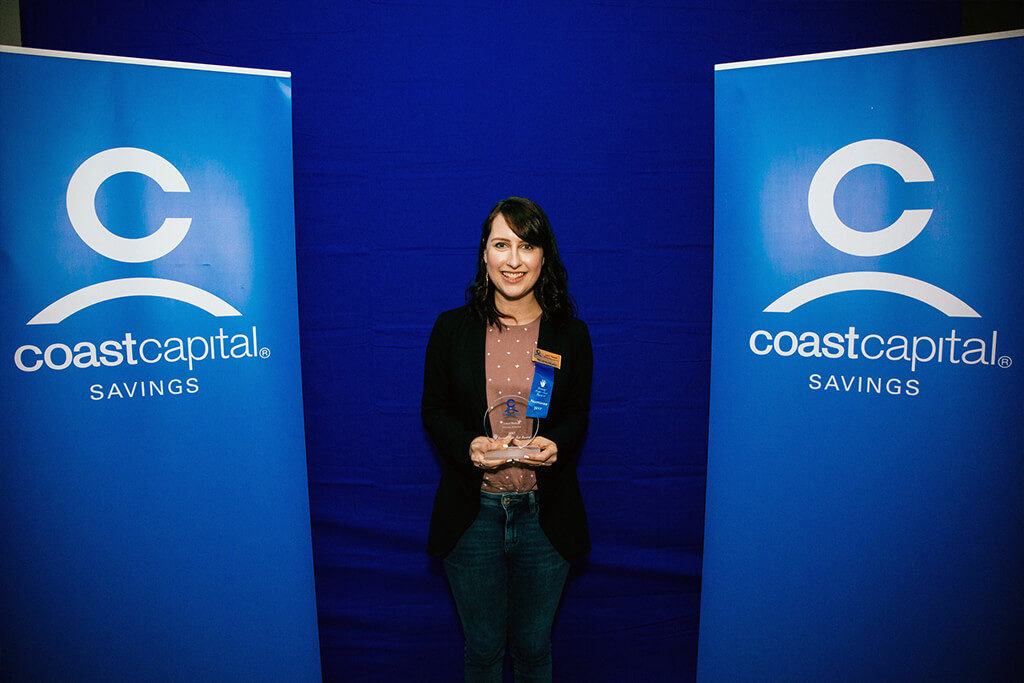 Individual Award winners:
| | | | |
| --- | --- | --- | --- |
| Bonnie K. | Dale N. | Pilar C. | Tara C. |
| Shannon W. | Caleb G. | Preetika P. | Noel J. |
| Kim G. | Laura R. | Michael L. | Avtar S. |
| Agnieszka O. | Angela S. | Penny M. | Mark B. |
| Katelyn L. | Diane B. | Paul H. | Gina J. |
| Kim F. | Teri M. | Colin P. | Rahul K. |
| Joanna N. | Fatima M. | Nicole G. | David H. |
Careers at Coast Capital.
If our culture looks like a good fit for you, check out our current career opportunities.