What was your first job? For some of us it may have involved serving fast food or babysitting. And that's cool too. But here at Coast Capital Savings, we have a pretty unique program called the Youth Get It™ Interns which offers a distinct work experience for high school students.
It's the student job that kick-starts careers.
Just because they're young, doesn't mean students can't be taken seriously. We offer opportunities for Grade 11 and 12 youth to be paid members of our Youth Get It Interns. They work as community ambassadors and as Member Service Representatives helping our members in our branches.
It's one of the coolest jobs for high school students. But don't take our word for it.
We checked in with Leader Rachel Kelly who explains why this internship is so much more than just working in the financial services industry.
Thanks for sharing your experience with us Rachel! What is it like to be a member of the Youth Get It Intern program?
I have a dual role. Not only do I represent Coast Capital at community events, but I also represent Coast Capital while working at my local branch. It is an extremely unique opportunity and not many individuals can say, "I worked for a financial institution while I was in high school."
What does it mean to you to have Coast Capital support youth through the Youth Get It Intern program?
Coast Capital Savings understands that youth are the ambassadors, innovators, and professionals of the future. Their investment in the development of youth and their devotion to the success of youth through the program not only opens an array of doors that lead to a diverse range of career paths for youth who pass through this program – but it also allows each intern to acquire leadership skills that are applicable to any career.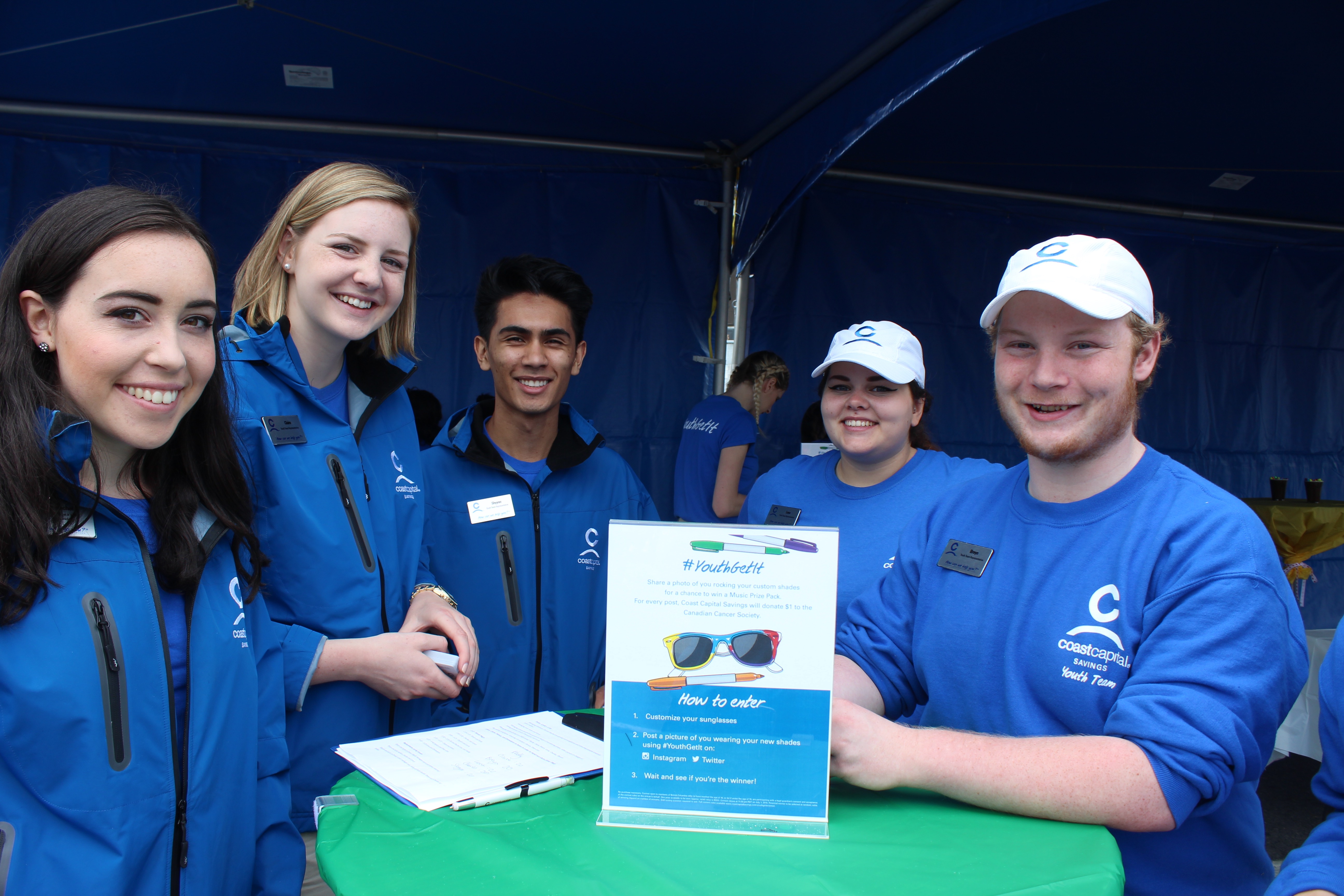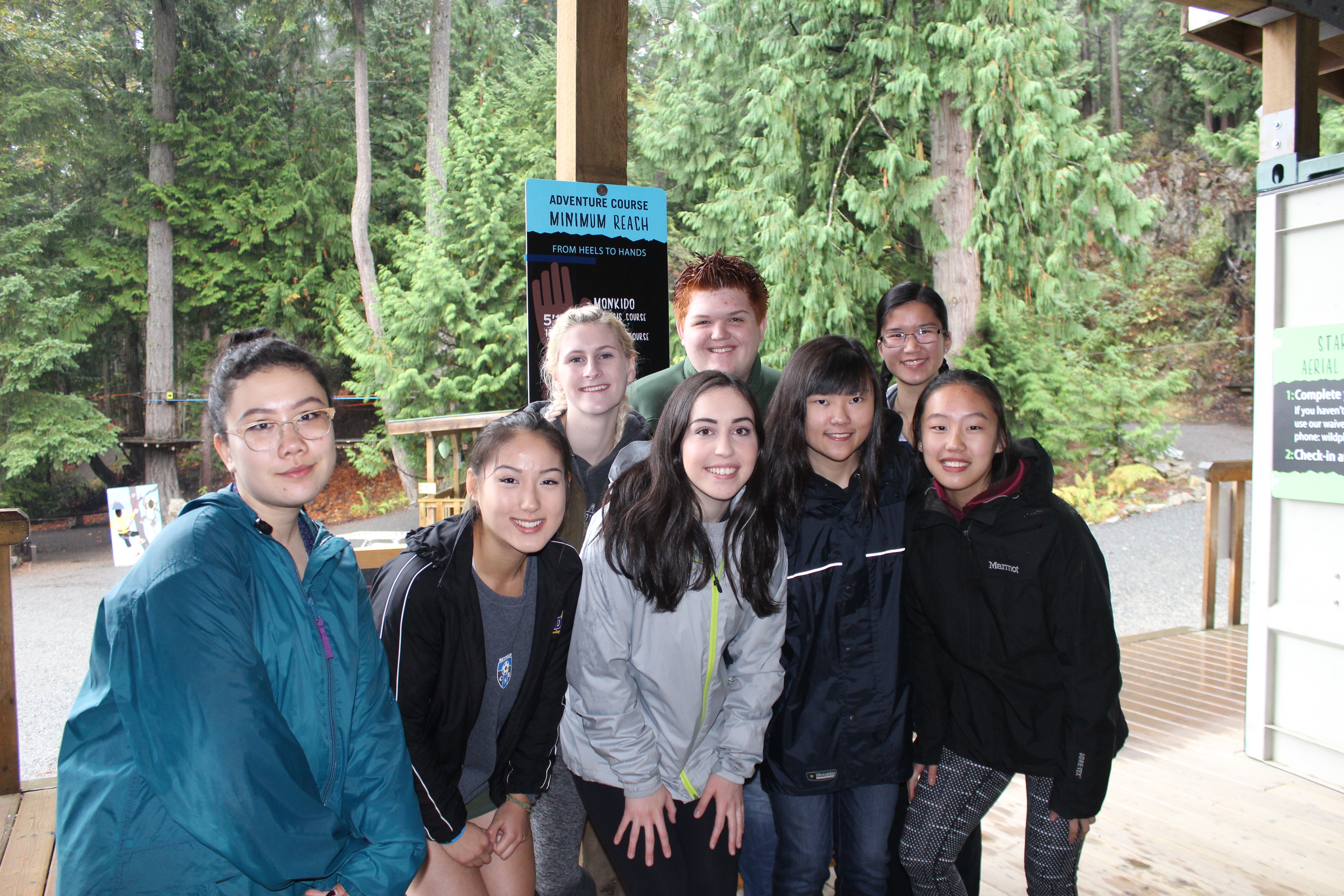 How does it feel to be able to give back to youth in our communities?
Coast Capital Savings embodies a for youth, by youth approach to community leadership. And that means that as a Youth Get It Intern, I have the opportunity to give back to youth in our communities by volunteering at events sponsored by Coast Capital Savings as well as through the organization's partnership with Junior Achievement of British Columbia's Dollars with Sense program. That feels pretty amazing.
What are you most passionate about?
I'm particularly passionate about the volunteer project: teaching JABC's Dollars with Sense program at local schools.
The Dollars with Sense program teaches youth important money management skills; it provides them with a toolkit of financial knowledge that they can use to become smart shoppers, savers, and investors.
You also work in a branch, why do you think financial literacy is so important?
Financial literacy is an essential life skill that many of us do not develop until it is too late. There aren't really classes in school that will teach you about the different methods of payment, the cost of credit, how to create a budget, or what it means to invest. But it's so important.
Volunteering with Coast Capital Savings and the Dollars with Sense program is particularly rewarding and fulfilling because I know that I am providing youth with a life skill that is relevant in all aspects and stages of their life.
What would you tell someone who is thinking about joining the Youth Get It Intern program?
Do it! I would strongly encourage them to apply. This program has something for everyone, and each Youth Get It Intern gains so many invaluable skills that are applicable in their academic and professional paths.
Sometimes people have the misconception that this program is only relevant for those interested in a career in the financial services industry. This is false!
Many young professionals who are now studying humanities, sciences, and business have benefited from this program. It also enables you to develop a deeper connection with your community, and that is what's truly rewarding.
Know someone who would be a great fit for the Youth Get It Interns or want to apply yourself?
Recruitment is open for Interns between March 1 and March 31, 2017. Learn more.