We've opened the doors at our newest branch in Courtenay and are excited to bring the Simple financial help we're known for to this beautiful community on Vancouver Island. We spoke with Christine Jack, Manager, Member Services at the Courtenay branch to get to know the branch a bit better.
Christine Jack, Manager, Member Services
You've worked at Coast Capital for 21 years – what made you decide to make the move to Courtenay?
I love my role in the branch and saw this as a great opportunity to do something different. It's such a forward-thinking branch and I'm very excited to be a part of bringing it to life.
What has been the most exciting thing about opening a new branch?
This experience has been amazing. I've had the chance to bring a team together and prepare for something new and in some ways, unknown. On top of that, I get to work with a group of people that make me laugh so hard I cry. So there's this great sense of teamwork and being a part of something big together.
Walking in to the branch for the first time was awe inspiring. It's really special.
Speaking of special, the new branch design is pretty different. How do you think this is going to change the way the team helps our members?
I think the space gives us the opportunity to educate our existing and new members in a new way and will give us the chance to share the "why" behind our business. We're always here to help our members with their transactions, but this space gives us the resources to take it a step further. Our goal is to help our members achieve financial well-being through the Where You're at Money Chat.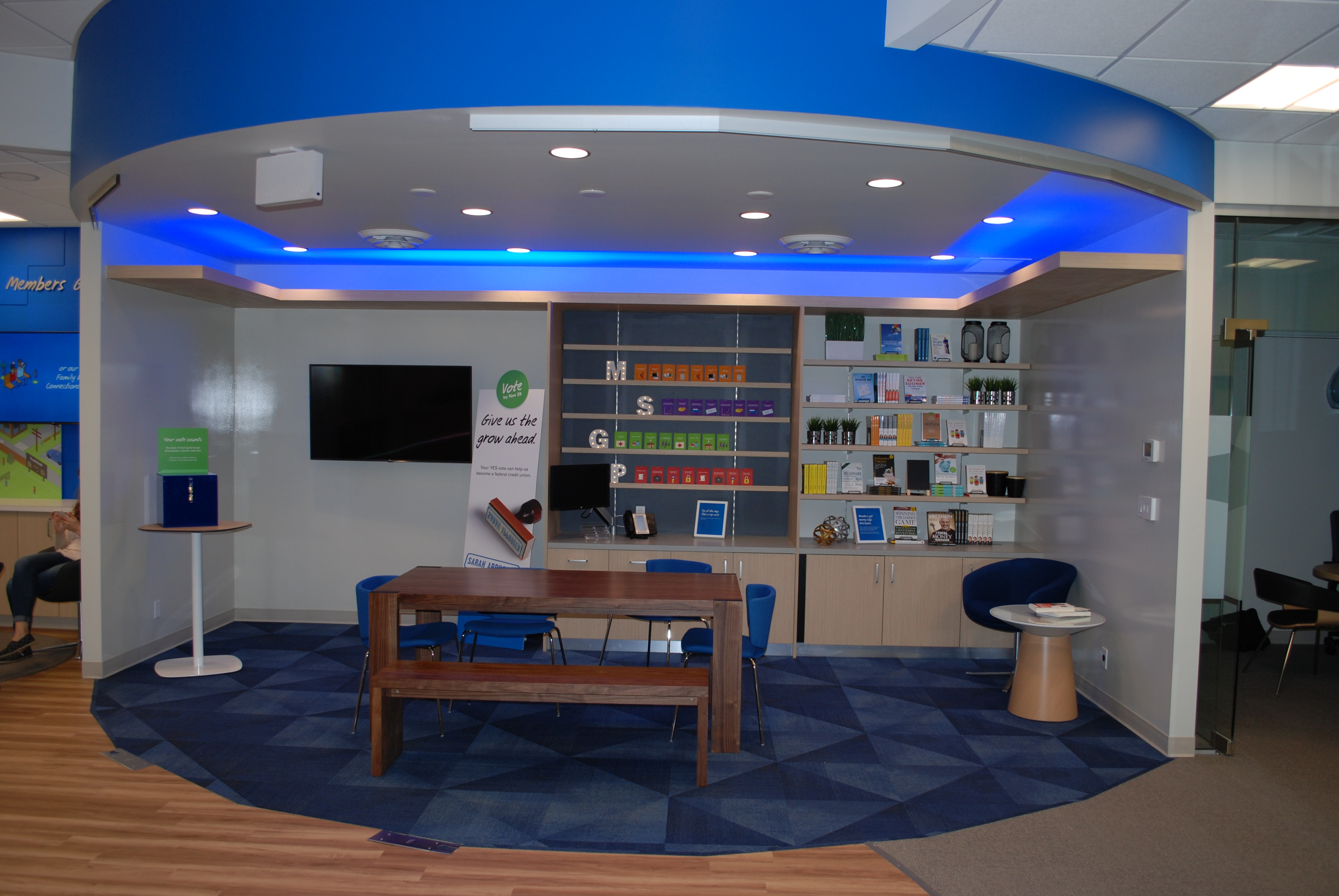 What's your favourite part of the new design?
The Help Lab! It's a great space for collaboration and delivering financial education. It's a space our members can use as they wish. They can relax and read books from our library that's stocked full of great financial education books. Our team is excited to host events in the Help Lab in the future. We have lots of ideas.
 What can Courtenay residents look forward to?
We've got a great team ready to help Courtenay residents improve their financial well-being. Our Community Leadership team is exploring new ways to get involved and help youth in Courtenay. And our grand opening celebration is happening February 18th. It's going to be a great time!
Visit us at #100 382 Lerwick Rd., Courtenay BC.