Let's face it – money can be a topic that not a lot of people enjoy openly discussing.
It can also be kind of confusing. But it shouldn't be. With the right help from the right people, creating a winning financial strategy – from managing and saving to growing and protecting your money – can be a rewarding and uncomplicated experience. And the best part is it's never too late to start.
Wait, what's a financial planner?
In a nutshell, a financial planner is like a financial life coach. They'll find out what's important in your life and help you define what financial well-being means to you.  It could be accomplishing a short-term goal, like saving up for an emergency fund, or something long-term, like owning your first house. Every goal is different, and there will never be one cookie-cutter path to get to it.
Areas they can help you with.
Retirement – Whether you're retiring next year or decades from now, they'll help with an investment plan custom to your needs. This might include RRSP, RRIF and TFSA accounts as part of your plan.
Life Insurance – You're working hard to get where you want to be. Or hey, maybe you've already gotten there. A financial planner will help ensure you're able to protect the ones you love and what you've built from life's unexpected curve balls.
Will and Estate planning – Make sure your assets go where you want, and keep as much value as possible.
Tax planning – Regardless of what tax bracket you're in, planning can help you hold on to your hard earned cash.
Income planning – They'll help you structure your income in retirement. That means looking at all source of income, from investments to pensions.
Life stages and changes – Whether it's a career change, getting married, buying a new house, or going through a mid-life crisis (we've all been there) – they'll help you navigate uncharted waters.
Same credentials…
Our team has a lot of credentials under their belts. In fact, they're the same ones you'll see at any big financial institution. The acronyms that follow their titles are proof that you're speaking to someone trained and educated in financial planning. And they'll know just how to develop a personalized strategy and investment portfolio based on your needs and situation.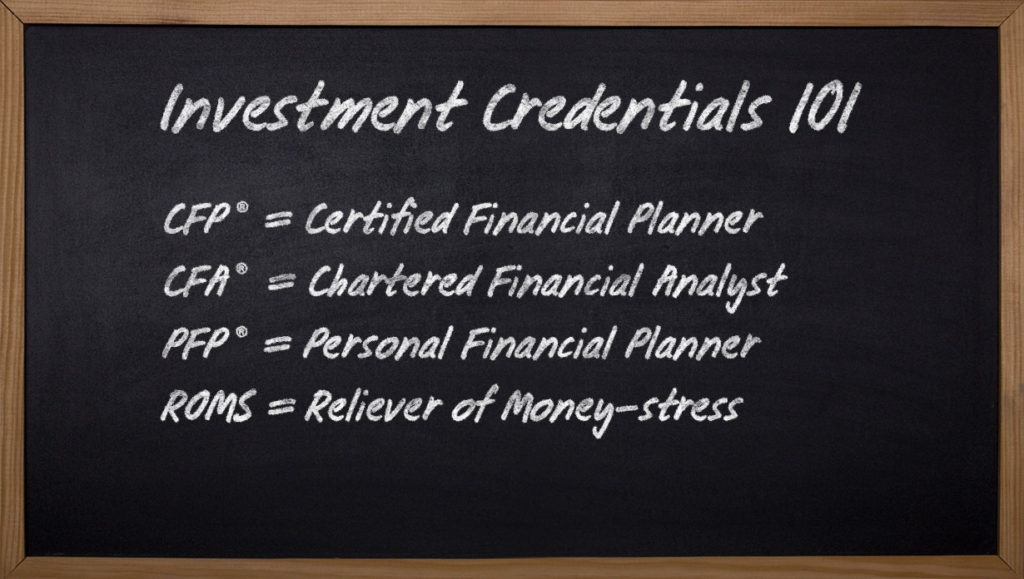 …But with a friendly approach.
Don't expect to have long acronyms, spreadsheets or fancy financial lingo thrown at you during your visit. Our financial planners will give you simple financial help in a way that's easy to understand. So rather than struggling alone through life's big milestones like putting your children through post-secondary or planning for a comfortable retirement, they'll break it down for you step-by-step – and will be with you every step of the way.
What to expect during your visit.
Your first conversation will be centered on getting a snapshot of your overall financial picture and how they can help improve it. To start, they'll ask you a few simple questions to find out where you're at with your money. Based on your goals, they'll then select one (or several) areas to focus on right away.
Your second conversation will be spent reviewing their recommended strategies or course of action, to get you to your goals. They'll discuss the strengths and challenges of each approach, and the tools and products available to you to help you get there.
From there, it's up to you and your financial planner to mutually decide how often you'll check in with each other, and the type of support you'll need from them. They might not be able to drive the kids to soccer practice, but they will do everything they can to make sure your goals are achievable.
Wait, don't I need to be a billionaire to see a financial planner?
Absolutely not. In fact, the earlier in your financial life you get help, the better. Understanding how to Grow, Save, Manage, and Protect your money as early as possible will equip you to make smart financial decisions that will last a lifetime.
And the solution might not always be a financial planner, but you should receive financial advice. A good starting point would be getting a handle on your day-to-day finances and setting SMART goals. You might consider meeting with your financial planner on a more regular basis the closer you get to retirement.
PS: families that work with a financial planner report four times the net worth of families that don't. Seriously.
Let's chat.
Whether you're brand new to this or a seasoned investor, our financial planning team is here to help you achieve what's important in your life. Give them a shout anytime. They're happy to help.
The stuff we have to say.
Coast Capital Savings Federal Credit Union provides advice and service related to deposit, loan and mortgage products. Coast Capital Wealth Management Ltd provides investment and financial planning services. Coast Capital Financial Management Ltd. provides advice and service related to segregated funds, annuities and life insurance products. Worldsource Financial Management Inc. provides advice and service relating to mutual funds. Mutual fund values change frequently and past performance may not be repeated. Commissions, trailing commissions, management fees and expenses may all be related with mutual fund investments. Important information about mutual funds is contained in the relevant fund facts and simplified prospectus. Please read the fund facts carefully before investing. Only deposits held in Canadian currency, having a term of five years or less and payable in Canada are eligible to be insured under the Canada Deposit Insurance Corporation Act.