Tuesday, November 1 marked the opening date of our new branch in the heart of beautiful Kelowna, BC. We sat down with Maureen Young, Senior Manager, Community Partnerships and Investments, and Bonnie Kilistoff, Manager, Member Services, to hear from them what the new branch means for Coast Capital and what it means for the Kelowna community.
Bonnie Kilistoff, Manager, Member Services

You've been with Coast Capital for over 35 years. Why did you put your name forward to move to Kelowna and open this new branch?

Who wouldn't want to live in the Okanagan? With all the beautiful lakes and mountains, it wasn't a tough move to make. The exciting challenge of building a team of professionals to bring Simple financial help to
residents of the Okanagan was just what I was looking for at this point in my career.
The branch looks a bit – well, a lot – different from our traditional branch design. What's that all about?
The new branch design is all about facilitating financial education. We're here to provide coaching to help our members achieve their financial goals. It provides the opportunity for our members to engage in individualized, hands-on learning through sessions on our interactive whiteboards. We're also now able to hold group workshops on financial literacy in an innovative space we call The Lab.
What's your favourite part about the new design?
The layout is so member focused. Our staff can welcome members into the branch yet easily make an area more private when we're engaged in a conversation like our Where You're At Money Chat. The Library is also a great space to hang out and chat, or browse the selection of financial help books we have available for loan.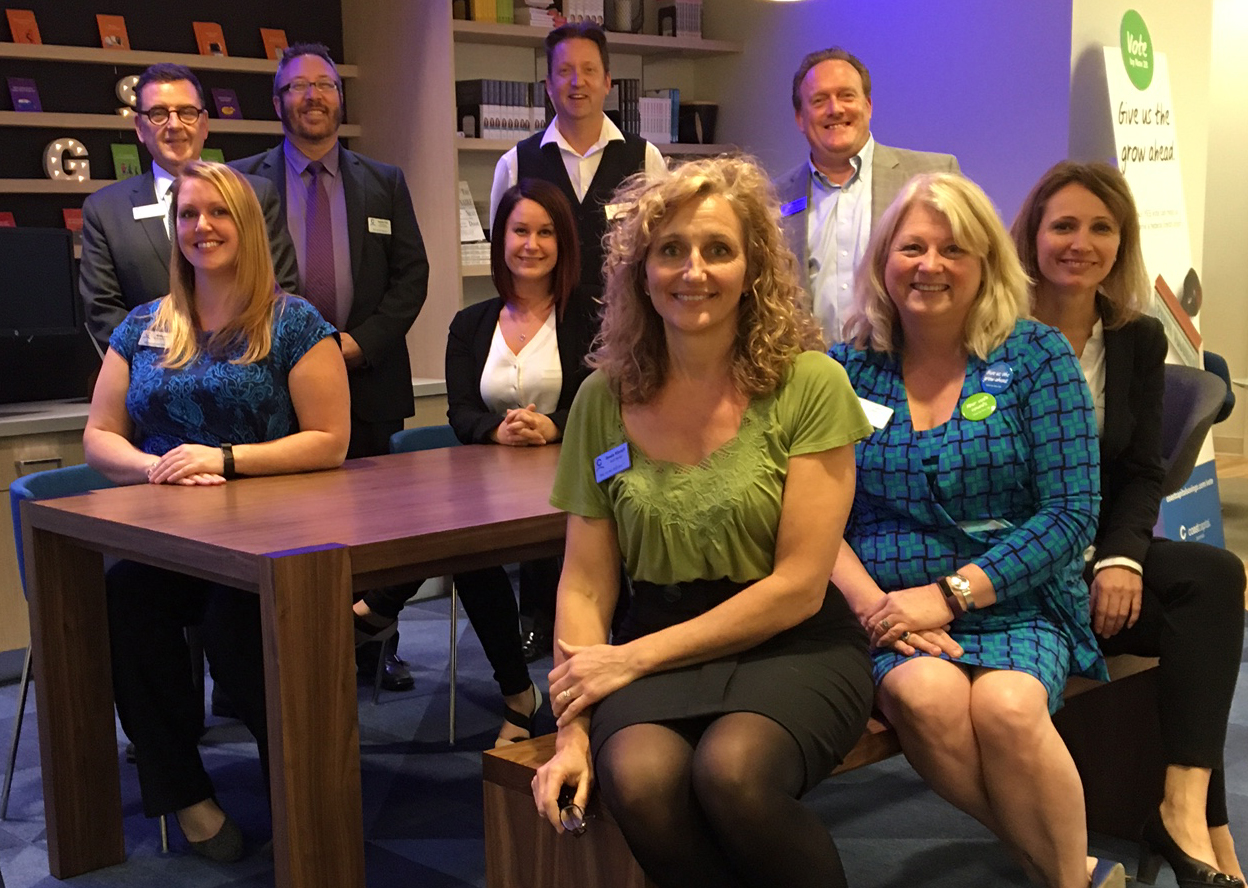 Maureen Young, Senior Manager, Community Partnerships & Investments
What do you think moving to Kelowna means for Coast Capital in regards to Community?
Coast Capital makes a commitment to investing 7% of its pre-tax earnings in programs that help build a richer future for youth. Being able to bring our focus on youth to the South Okanagan is really exciting. I lived next door in the Kootenays for ten years. I spent lots of time in Kelowna, so it's personally a very exciting time for me to be a part of bringing this focus to the place I left a piece of my heart in! Bringing our Youth Get It Community Investment program to Kelowna gives me a chance to learn about the great work happening in this community to help youth. It's also been great seeing the community come together at events like Canada Day.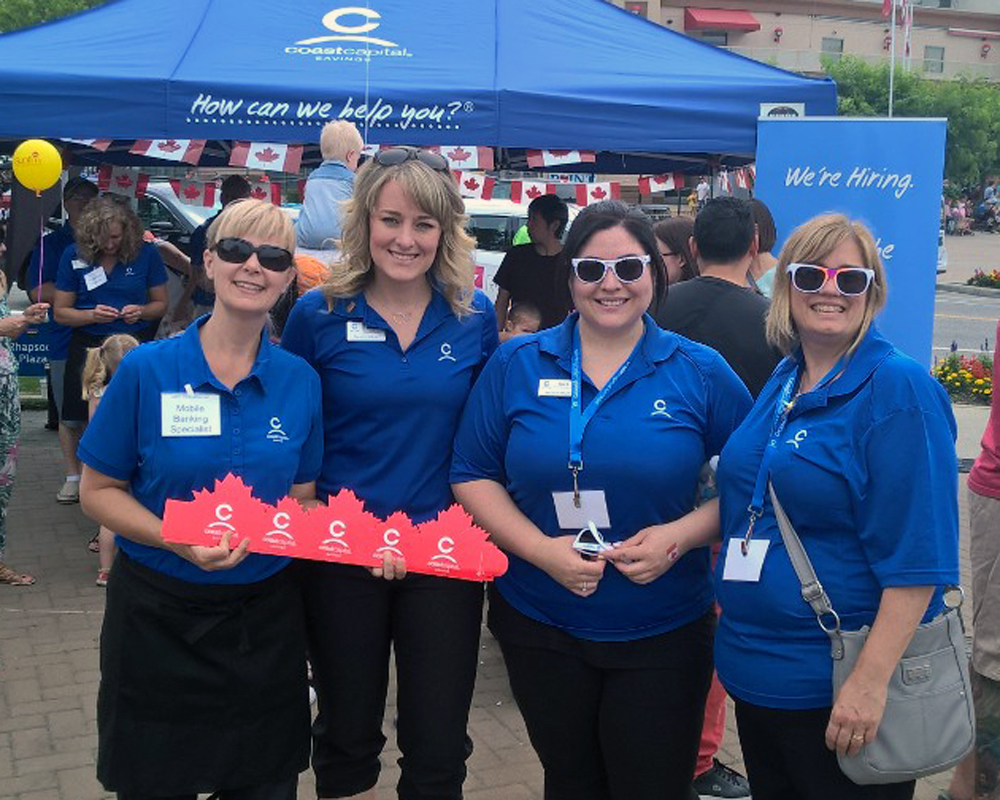 We're not totally new to the area though, right? We've been around since this past summer.
Yes, we've been actively building our presence here over the past year. We celebrated some outstanding youth in the community in June through our Youth Get It Education Awards Program. With the help of the Central Okanagan School District, we were able to award three youth who have overcome personal hardships with $2,500 each toward their education.
We've also been active in supporting local community events. Kelowna is such a warm and welcoming community. Through our sponsorship of the Youth Stage and Fireworks at the Canada Day celebrations, we saw how engaged the community is. In September, our new Kelowna branch staff had fun being a part of new student orientation at Okanagan College. In October, the team participated in a United Way Day of Caring event over the Thanksgiving weekend.
What can Kelowna residents look forward to?
So much! We'll be bringing out Community Investment Grant program to the region to help youth-serving community organizations. As Presenting Sponsor of Junior Achievement of BC's Dollars with Sense program, our local branch staff are excited to be in local classrooms to teach youth how to improve their money management skills. If you missed us this year at Canada Day celebrations, please watch for us at upcoming events in the New Year. You might even see us cheering on a local sports team – Go Rockets Go!
Visit us at #700 -1544 Harvey Ave., Kelowna BC. We've got a great team of financial professionals ready to help you.