The costs of raising a child in the first year alone can seem overwhelming. So if you're waiting for your little bundle of joy to arrive, now is the time to get on the right financial track.
Over half, or 58 percent, of new parents say that they or their partners began saving money in advance to prepare for the arrival of their newborn, while 42 percent did not do any budgeting, according to an online poll of 1,000 new parents conducted by LendEDU. Among survey participants who did save, 52 percent indicated they still didn't put enough away to cover all their child-related expenses.
A little planning and budgeting can go a long way toward helping you tackle baby-related expenses. So don't worry. You've got this.
These eight steps can help you prepare financially and feel more empowered to manage the inevitable financial challenges a baby will bring.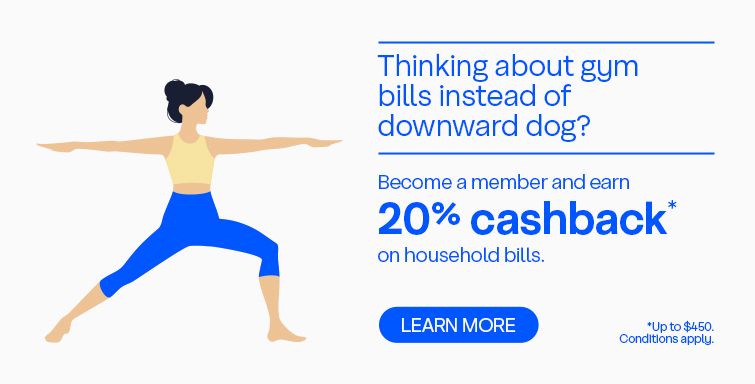 1. Create a budget with baby in mind
A budget can help you make sure your spending habits reflect your values and goals. It's also a good way to get a sense of your overall financial health.
There are several different budgeting methods, but applying the 50/20/30 rule can help you get a sense of your saving and spending habits. You may need to tinker with these percentages to meet your goals. This handy budget calculator can help you get started.
Creating a budget in advance of your baby's arrival can help you pinpoint where you tend to overspend, be it on clothing or cocktails. And as you familiarize yourself with the average cost of a crib, diapers, and other essentials, budgeting will clarify exactly how much you need to cut back. Don't hesitate, though: You likely won't have time or energy to set a budget once you're waking up for middle-of-the-night feedings .
2. Revise personal spending
In anticipation of your growing family, you may have already cut back on discretionary expenses such as dining out or travel. That's a good preview of lifestyle changes to come once your little one arrives.
Looking for more areas to cut back? Start by reviewing recurring monthly expenses such as online subscription services like Netflix, Hulu, or Amazon Video. Although a yearlong subscription at a discounted rate may seem like a good deal, you're not saving money if you're paying for a service you don't use very often. Cutting out one or more monthly subscription can lead to significant savings over time.
Making financial sacrifices can be hard. But know that when you put thought into your finances, you're taking care of yourself and your growing family.
3. Put your savings in a separate account for baby
To help your savings grow, designate a separate account for child-related expenses. Consider a high interest savings account to serve as a "baby fund."
Keep in mind that the cost of raising a child often ends up exceeding your initial budget. Perhaps you budgeted for daycare during the work week, but didn't factor in the additional cost of a babysitter when you and your partner go on a much-needed date night.
You never know when you'll need to replace a broken stroller, or pay for medical expenses if your child breaks a bone. Setting money aside in a separate account will help you cover unexpected expenses related to raising a child, and baby fund can give you peace of mind, too.
To make your new baby budget work, you may need to temporarily reduce funds for areas where you have some flexibility to make changes, such as credit card payments in excess of the required minimum, and RRSP contributions.
4. Budget for reduced income during parental leave
In addition to trimming your expenses, you'll also want to account for a reduction in income while you or your partner is home bonding with your new baby. Parental leave benefits currently pay you 55% of your income weekly.
You may also be eligible for extended benefits, which can be paid out for a maximum of 61 weeks and must be claimed within 18 months. However, you'll receive a lower weekly benefit of 33% of your average income during this period.
5. Determine ongoing vs. one-time expenses
From pacifiers to stroller bags, this baby costs calculator can help you anticipate expenses in the first year of your child's life. Keep in mind that parents tend to budget the most for nursery furnishings, strollers, and feeding-related purchases like formula and high chairs.
These initial purchases generally fall into two categories: Recurring purchases such as diapers and wipes, and one-time purchases such as a car seat, stroller, and crib.
Before you click "purchase" on those baby-related items, consider the following guidelines:
Buy in bulk: This can help you save on frequent purchases such as diapers and wipes.
Buy second hand: You may be able to find gently used items for a fraction of the cost on baby swap sites and in social media groups for new parents. A good rule of thumb is to look for anything your child will grow out of quickly, such as infant clothes or a baby bathtub.
Play it safe: When it comes to items like car seats and cribs, however, you'll want to get a new item to make sure it's up to current safety standards. If you have a registry set up, consider asking loved ones to pitch in for big-ticket items.
6. Plan ahead for lifestyle changes
As you transition from late nights out with friends to early mornings with your baby, it's important to prioritize your financial goals. Pushing back big-ticket items that you don't need immediately will allow you to save and plan for them over time.
If you feel overwhelmed, focus on what you'll need immediately. If your car isn't big or safe enough to transport your baby, for example, then you'll want to look for a new set of wheels right away. But if your car is in good shape, it pays to wait before you buy a new one.
Whether you're eager to upgrade to a large SUV or buy a home with a big backyard, creating a timeline and contributing a set amount toward your goal each month can help you visualize and create the kind of life you want for your family.
Parenting is hard. Keep your financial life simple. Make choices that align with your values and make you feel calm and confident about the future.
7. Be smart about debt
If you fall short of saving for baby-related expenses, you're not alone. Nearly a quarter, or 24 percent, of new parents had to take on debt to afford the expenses associated with the first year of raising a child.
If you do need to use credit to cover first-year expenses, limit your borrowing and choose low-interest options like a line of credit. And if you have existing debt that you're currently paying off debt, you might want to keep credit card payments to the required minimum.
8. Invest in your child's future
While your child's secondary school graduation may seem far away, it's never too early to start saving
Making contributions to a Registered Education Savings Plan can help your money grow over time. For every dollar you invest, the government contributes 20 cents. And the money in your child's RESP grows tax free until your child needs it for post-secondary education.
The takeaway:
Having a baby may mean shifting around your financial priorities. It doesn't mean putting your other goals on the back burner.
When budgeting for a baby, think about your overall financial health. Keep saving and planning for retirement, continue to pay off credit card or student loan debt, invest in life insurance, and stay on track to meet your long-term goals. With a baby in the picture, it's more important than ever to get your financial house in order.
The stuff we have to say
Coast Capital® Savings Credit Union provides service and advice related to deposit, loan and mortgage products. Coast Capital Financial Management Ltd. provides service and advice related to insurance, segregated funds and annuities. Worldsource Financial Management Inc. provides service and advice related to mutual funds. Commissions, trailing commissions, management fees and expenses all may be associated with mutual fund investments. Please read the Fund Facts before investing. Mutual funds are not guaranteed and are not covered by the Canada Deposit Insurance Corporation (CDIC) or by any other government deposit insurer. There can be no assurances that the fund will be able to maintain its net asset value per security at a constant amount or that the full amount of your investment in the fund will be returned to you. Fund values change frequently and past performance may not be repeated.