If you're looking for fun things to do with the fam jam this summer, why not head to Vancouver Island for a getaway? Unless you already live there – lucky you.
Aside from enjoying Mother Nature in all its glory (beaches, parks and trails for days!), there are plenty of awesome festivals and events happening across the Island during the summer months. Here are a few of our favourites. Oh, and did we mention they're all free?
Spirit of 150 Victoria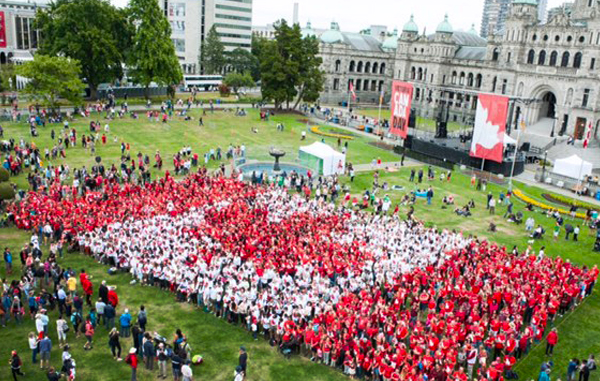 History Fact: did you know that Victoria wasn't always the province's capital? Until 1866, that title belonged to New Westminister.  But that's OK, we still love it just as much.
Victoria's Inner Harbour will play host for the celebration of Canada's Sesquicentennial (say that three times fast) birthday. The event features 100 acts on multiple stages, a family zone, an international food village along Belleville Street, fireworks, and more.
Oh, and the Coast Capital Savings Living Flag is back by popular demand. Be sure to check it out at 2 PM on July 1st. You can also register to participate here.
When: Live music performances running June 21 – July 1, 2017 – pinnacle celebration event on July 1
Where: 1280 Douglas Street, Victoria BC Victoria's Inner Harbour
Silly Boat Regatta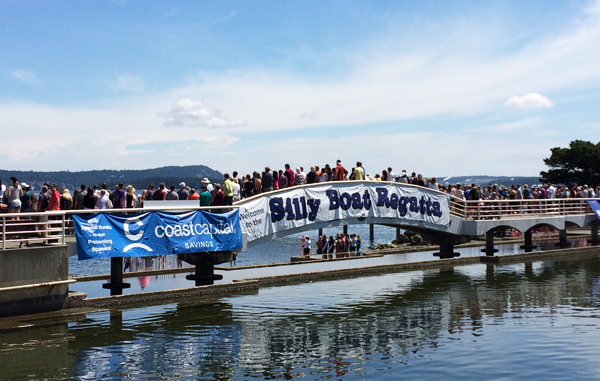 Feeling silly? Consider yourself an expert DIY-er? This event is for you.
50 teams from Nanaimo & surrounding areas design their boat, constructed on-site from recycled materials, and race. The event includes a full day of performances from local musicians, , bouncy castles, and other fun filled family friendly activities. And the race, of course.
When: July 16, 2017 Where: 100 Comox Road, Nanaimo BC
Parksville Beach Festival
Master Sand Sculptors travel from all corners of the globe to participate in an awe-inspiring competition and exhibition. Sculptors have 30 hours over four days to create their works of art with just sand and water. Take a look at last year's winning masterpieces. Colour us impressed.
When: July 17-20, 2017
Where: 193 Beachside Drive, Parksville BC
Victoria Dragon Boat Festival
A 3-day celebration of sport and culture right in the heart of Victoria's inner harbor. Visitors and locals gather to cheer on teams, enjoy tasty global cuisine, dance to local bands and raise money for the BC Cancer Foundation. Sounds like a win-win, if you ask us.
The Coast Capital Youth Get It intern team will be there. Come by and say hello.
When: August 18-20, 2017
Where: Ships Point – Government Street, Victoria BC
Victoria Free-B Film Festival
Save the date(s): The Victoria Film Festival has lined up a sweet collection of family friendly films for their annual cinematic series in August. Get ready to curl up under the stars and enjoy free films on their 20-foot-wide inflatable screen. Don't forget blankets and snacks.
When: Friday and Saturday nights in August. Shows start at 9 PM.
Where: Multiple locations in the greater Victoria area. Visit their website for movie line-up, locations, and other details.
Enjoy a day at the park or beach
If there's anything we know about Vancouver Island (and we know a lot), it's that it's one beautiful place to be. With the amount of great beaches and parks around the island, there's always something to get up to in nature.
Looking for something free to do? Sometimes the answer is right under your nose. Or your toes. At the beach. In the sand. Okay, we're packing our beach baskets now.