Are you looking to have some fun this summer? We've got you covered.
As the temperatures rise, so do the number of fun (and wallet-friendly) events in Metro Vancouver. From Canada Day events by the water to live music in Kitsilano, there's an event for every age and interest. Keep reading for our top summer event picks for 2017.
Canada Day in Vancouver at Jack Poole Plaza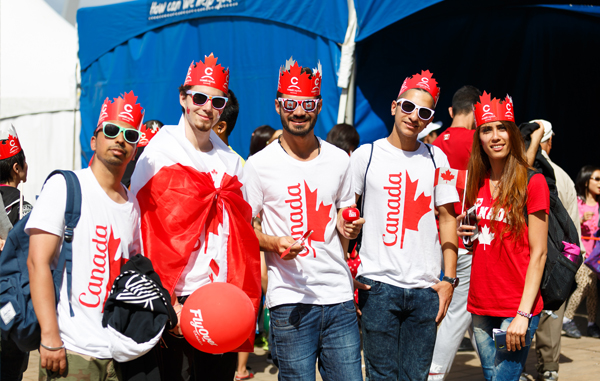 Head down to the waterfront for Western Canada's largest birthday celebration. This award-winning event is full of family friendly activities, including a fireworks display and live performances from Sam Roberts, Fefe Dobson, Dragonette, Hey Ocean! and more.
Remember to stop by the Coast Capital Savings Youth Zone for live music, giveaways, and a bunch of other cool activities.
When: July 1 & 2, 2017
Where: Canada Place, Jack Poole Plaza and surrounding areas.
Cost: Free. Visit the Canada Place website for event details.
Canada Day in Surrey
Canada, 150 looks good on you.
For the ultimate Canada Day celebration, why not head to the Bill Reid Millennium Amphitheater in Surrey for an entire day jam-packed with fun? Festivities include fireworks, a Strawberry Tea for seniors, games & rides for the kids, and live music performances headlined by Hedley for… well, everyone. And, of course, we'll be there with fun activities and giveaways throughout the day. Come say hi.
When: July 1, 2017
Where: Bill Reid Millennium Amphitheater, Surrey BC
Cost: Free. Check out the full day's schedule here.
Fraser Valley Food Truck Festival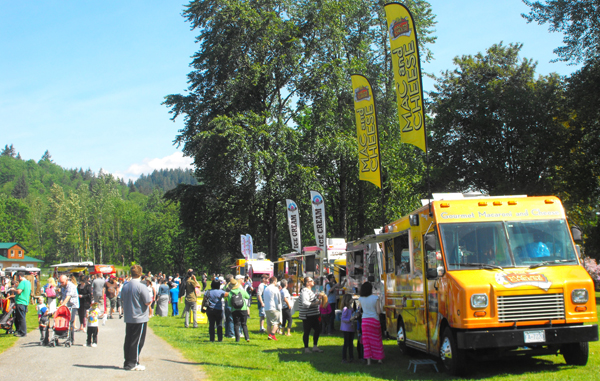 Traveling across the Lower Mainland, this Festival features 25 food trucks and a local artisan market. Be prepared for some very delicious eats, ranging from Portuguese fusion to handmade Italian cannoli. Oh, and arrive hungry. You can thank us later.
When, Where & Cost: Free to get in, food truck prices vary. Visit their website for dates and details.
Khatsahlano Street Party
Who loves a good street party? (We do). As Vancouver's largest free music and arts festival, Khatsahlano sprawls across 10 blocks of Vancouver's Kitsilano neighborhood with eight performance stages and dozens of exciting live performances. The streets will be lined with vendors and performers, family friendly activities, food trucks, and much more. Check out the line up here.
Where: West 4th Ave, between Burrard and McDonald, Vancouver BC
When: July 8, 2017
Cost: Free
Surrey Fusion Festival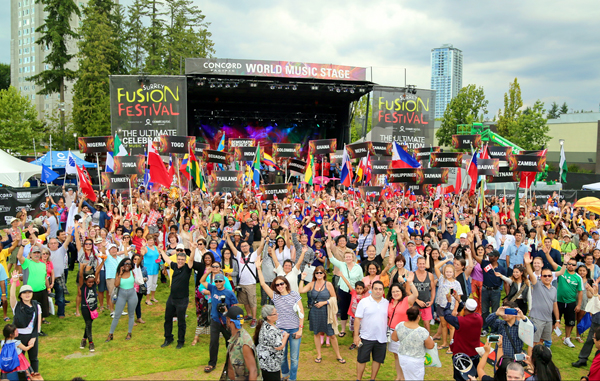 This event is the ultimate celebration of Canadian culture. Over 40 cultural pavilions will showcase music, food and dance over two days. And stop by the Coast Capital Activity Tent – we might be a bit biased, but it's going to be awesome. Stay tuned for details.
When: July 22-23, 2017
Where: Holland Park, SW Corner of King George Boulevard & Old Yale Road, Surrey BC
Cost: Free
Honda Celebration of Light
For the 27th year, Honda's Celebration of Light fireworks series will be lighting up something extra special for Canada's 150th. On the highly-anticipated roster this year is Japan, United Kingdom, and Canada. Grab your friends, delicious snacks and a blanket (or two) and hit the shores of English Bay for an unforgettable display of pyrotechnics.
Where: The skies above English Bay. Check out this list for some of the best places to take in the show.
When: July 29 (Japan), August 2 (U.K.) and August 5 (Canada) – all shows start at 10pm sharp, rain or shine.
Cost: Free
Fun City Festival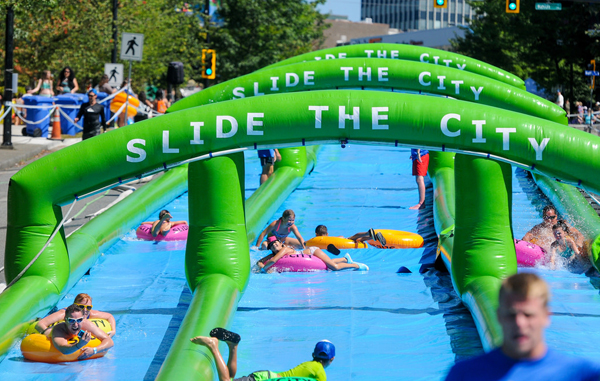 Get your swimsuits out – this two day family friendly celebration on the North Shore features a 1,000 foot long slip and slide, vendors, food trucks, live music, DJs and entertainment. Don't feel like getting wet? There's also a 200 foot-long bean bag to lounge on.
When: August 12-13, 2017
Where: 731 Londsdale Avenue, North Vancouver BC
Cost: Admission is free. Slip and Slide prices vary. Visit their website to pre-purchase tickets.
Want a free pair of tickets? Like us on Facebook and follow us on Instagram and keep your eye out for our social media contest in July.
Waterfront Cinema at Canada Place
This popular summer series is back for another year of outdoor screenings featuring Canadian talent! Head down to the North Point of Canada Place every Thursday evening in August for film, food, and fun. Oh, and come early for the best seating selection. First come, first served.
Where: North Point, 999 Canada Place. Click for a map and directions.
When: July 27 – August 31, 2017. Film screenings start at dusk and are weather permitting, so be sure to check the forecast before you head out.
Cost: Free
Richmond World Fest
This two-day festival features music, food, sports and culture from around the world. It was recently awarded Most Outstanding Event in Canada at the Canadian Event Industry Awards Gala, so you know it's going to be good. The event will include a food truck festival, culinary stage, and activities for all ages.
When: September 1-2, 2017
Where: Minorou Park, 7191 Granville Ave, Richmond BC
Cost: Free