Coast Capital recently became a Certified B Corporation®, joining a growing movement of changemakers using business as a force for good. But what does that really mean? We sat down with Roanne, Vice President, Public Affairs and Communications, to hear all about it.
About B Corp
Who decides what organizations are considered B Corps?
B Corps™ are certified by the nonprofit B Lab® to meet high standards of social and environmental performance, accountability, and transparency. It's pretty exciting that there is now a growing community of more than 2,600 Certified B Corps from 60 countries and over 150 industries working together to redefine success in business. B Lab's vision is that one day all companies will compete not only to be the best in the world but the best for the world through positive social and environmental impact.
What does it mean to be B Corp Certified?
B Corp Certification is one of the only certifications that isn't for a product or service but for the whole business behind the product of service. One of our employees told me that to her, being a B Corp means that "at Coast Capital Savings, we don't just talk the talk when it comes to being a socially responsible company but we walk the walk." I couldn't agree more. It means that our members can feel good about banking with us and our employees can be proud to work for a caring company that is forward-thinking. It means that we're looking after our local communities and the world around us while continually striving towards improvement.
How do businesses get certified?
One of the main steps to becoming a B Corp is taking the B Impact Assessment. Businesses must achieve a minimum score on this comprehensive assessment that looks at the impact areas of Governance, Workers, Community, Environment and Customers (or in our case, Members). We were really pleased to receive strong scores nearly across the board highlighting our strengths and at the same time, identifying areas where we have room to improve.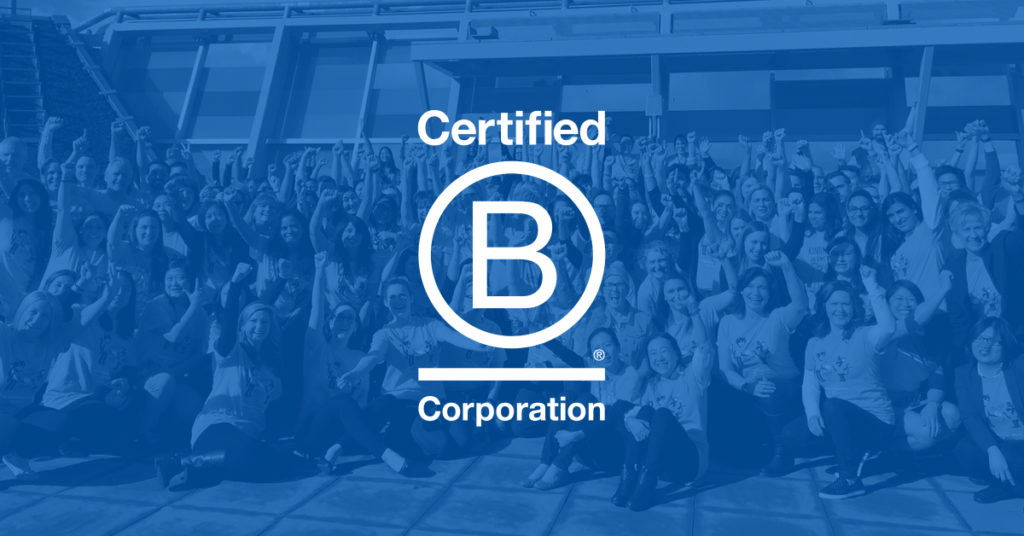 Becoming a B Corp
Why did Coast Capital apply for B Corp Certification?
At Coast Capital, we're continually striving to do what's best for our members, our employees and the communities where we live and work. We're recognized as an Imagine Canada Caring Company, one of Canada's Most Admired Corporate Cultures™ and Canada's Best Managed Companies. What our B Corp certification adds is a way to measure our collective impact across all of these areas. We're also joining a community of other purpose-led brands who we can partner with and learn from.
How does this fit into Coast Capital's purpose?
B Corp Certification aligns directly with our purpose – building better futures together. We bring our purpose to life by helping financially empower our members, employees and communities. Our B Corp certification reflects our strong commitment to being a force for good in financial services and keeping our purpose at the heart of everything we do.
Thanks, Roanne!