Each year we look forward to our annual employee recognition event, Toast to Coast. It's when we all get to kick back and recognize our super-star employees and have some laughs while we're at it.
What happens at the event?
We give out our coveted High-five Awards and give a special shout out to our employees who have reached milestone anniversaries during the past year. We have some laughs, celebrate the year and catch up with co-workers we may not have seen in a while.
All about the High-five Awards.
Recognition happens every day here at Coast Capital. Any employee can log into the High-five Hub and see their peers being recognized for their daily achievements and send their own high-fives. The annual High-five Awards at Toast to Coast takes that to the next level. We ask employees to nominate their coworkers for their great work over the year. They know best, after all.
What kind of awards are up for grabs?
A few examples of the awards people can be nominated for are Mentor of the Year, Spirited Teamwork, Coach of the Year, Rookie of the Year and Volunteer of the Year. We also recognize our Branch of the Year and Backbone Team of the Year, among others. Being nominated for a High-five Award is a big deal, and winning one is an even bigger accomplishment.
Having a little (ok, a lot) of fun is in our DNA.
Our Toast to Coast event always features some hilarious onstage games, our executives doing some pretty wacky things and we've always got something up our sleeves to surprise and entertain our guests. And as usual, everyone leaves the room sore from laughing.
Toast to Coast, eh?
In 2016, our members voted overwhelmingly in favour of Coast Capital becoming a federal credit union. While we still have some work to do before we become a federal credit union, we celebrated this record-breaking vote by hosting Toast to Coast in true Canadian style. We asked our employees to submit their Canadian bucket list item in advance of Toast to Coast. Kelli, Assistant Manager, Member Services, had her wish of visiting the Yukon made reality and we shared her adventures with our employees at Toast to Coast.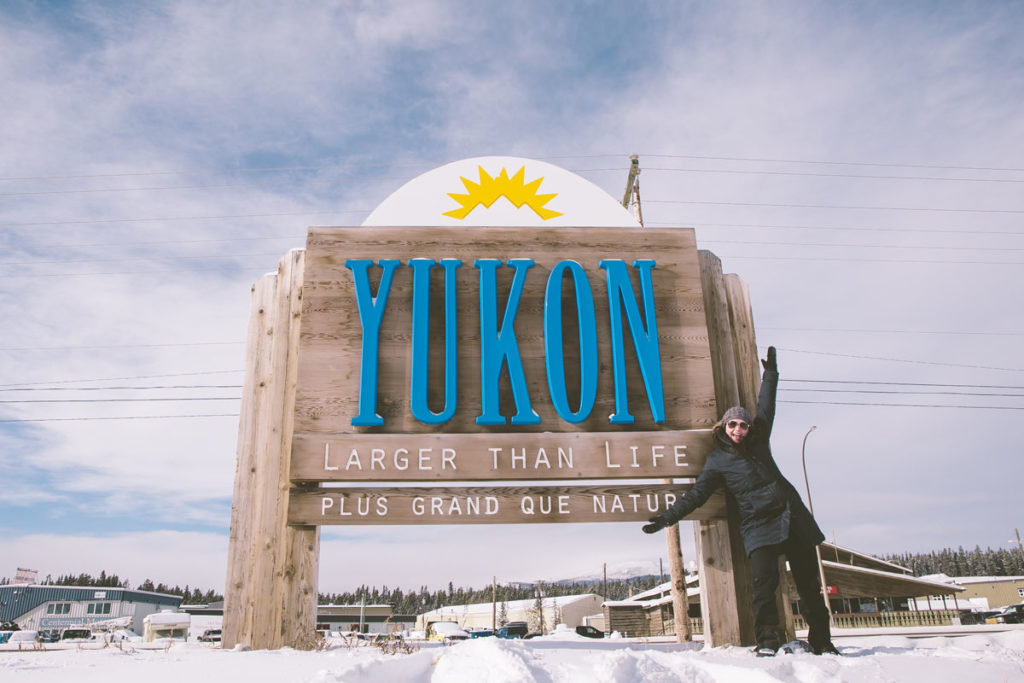 Congratulations to the winners of this year's Annual High-five Awards!
Branch of the Year (Island & Mainland)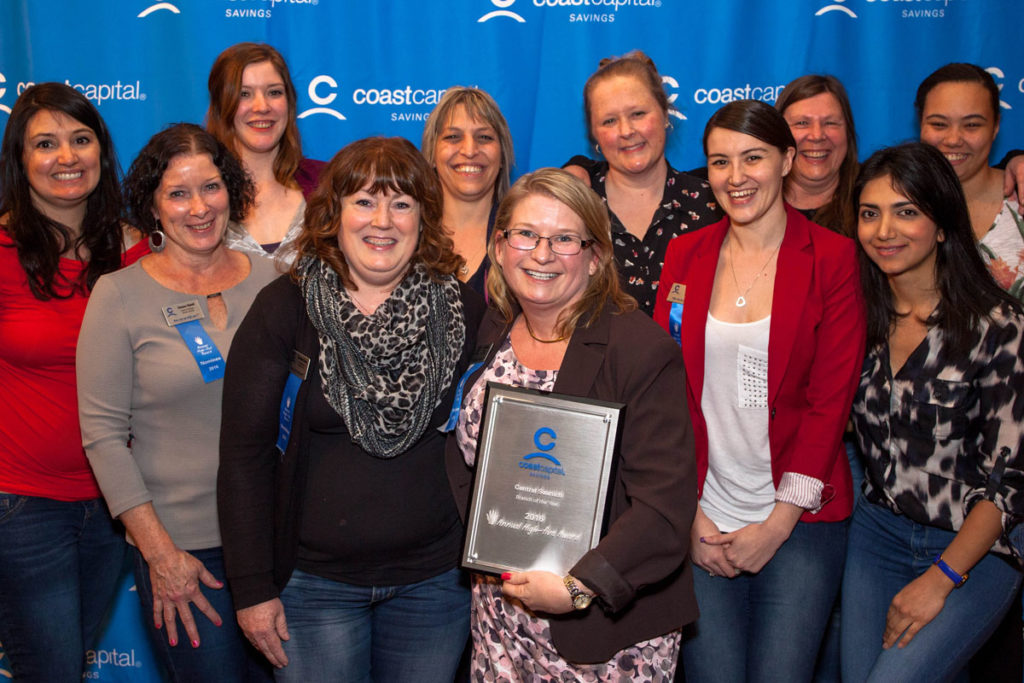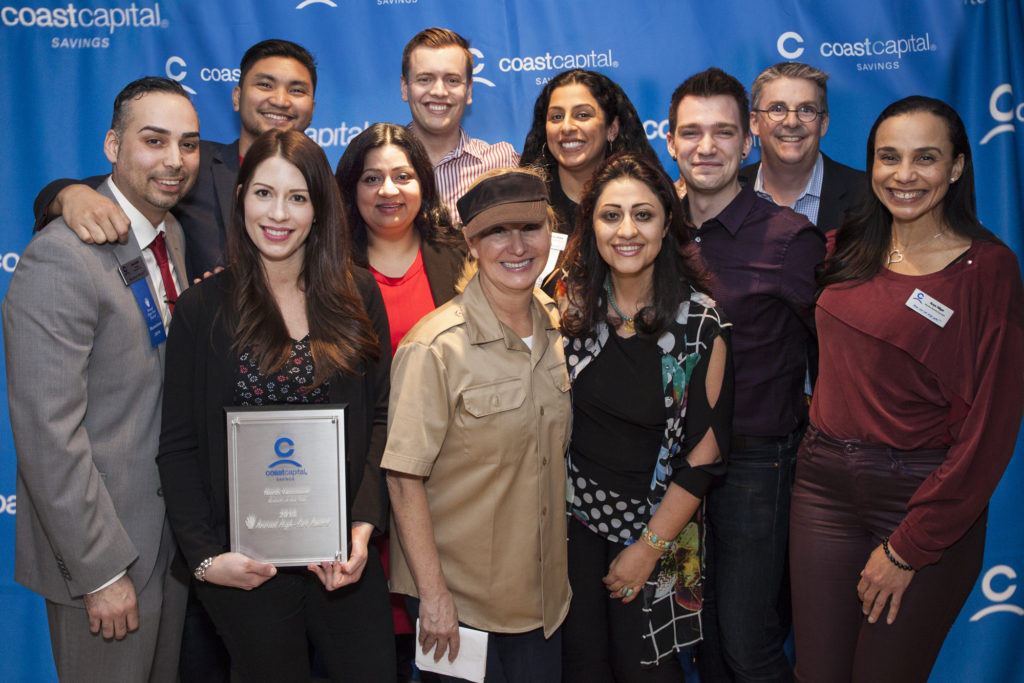 Backbone Team of the Year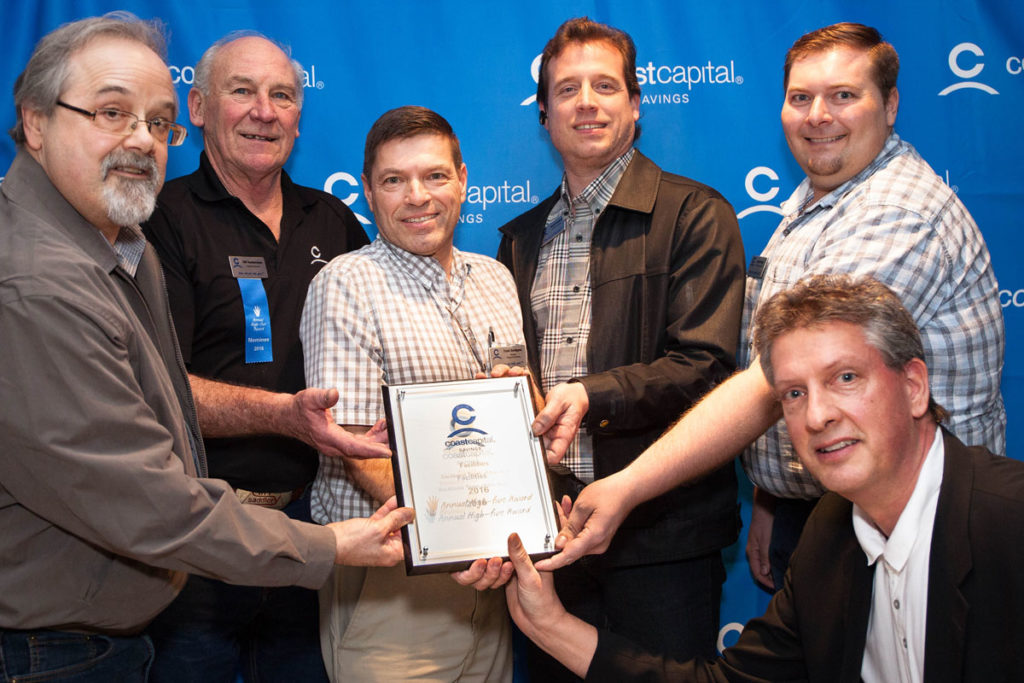 Unsung Hero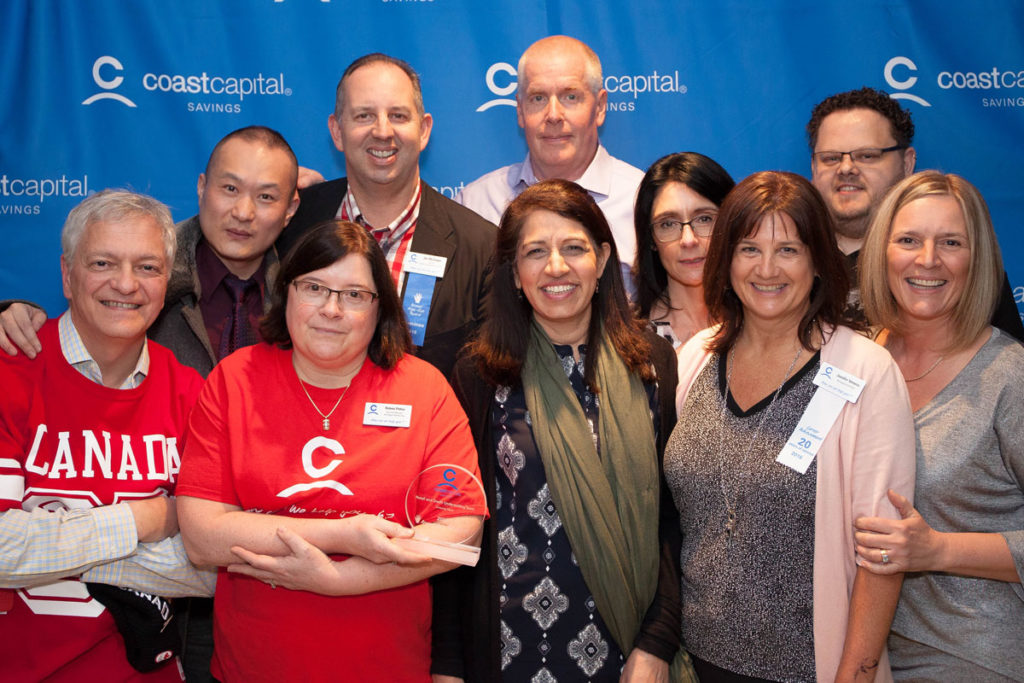 Individual Award Winners
| | | | |
| --- | --- | --- | --- |
| Aimee Q. | Danielle V. | Khurrum Z. | Ravinder B. |
| Alina F. | David H. | Lisa B. | Sandra B. |
| Avtar Singh G. | Diane B. | Lynn S. | Sherri F. |
| Bal J. | Fatima M. | Michael H. | Susan Y. |
| Carla H. | John L. | Opinder B. | Tara C. |
| Charlotte P. | Katherine G. | Penny M. | Terri M. |
| Dan D. | Kelly P. | Rahul K. | |
Careers at Coast Capital
If our culture looks like a good fit for you, check out our career opportunities.