Coast Capital's employees are passionate about the communities they live, work and serve in. So passionate, in fact, that our employees volunteered a total of 6,000 hours to 287 community causes through our Help Heroes Volunteer Program last year.
The program provides employees with paid time to volunteer during work hours, supports staff who want to volunteer during their own time, and designates time for employees to volunteer together as a team. For their volunteer efforts, staff receive reward dollars to donate back to the cause of their choice. You can learn more about the Help Heroes program in our in our 2021 Public Accountability Statement.
As a financial cooperative, serving our local communities is in our DNA. Take our employees' word for it:
Working together to provide welcome kits to 206 refugees.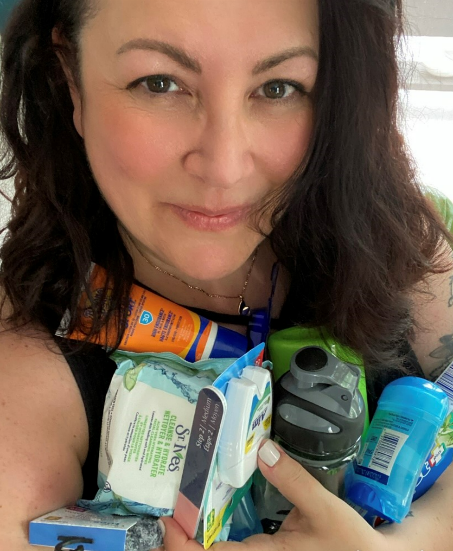 Annilee Booth, Operations & Supply Chain Associate, has been with Coast Capital for almost 29 years. Inspired by a drive to help refugees after the horrible events in the Ukraine, she got to work mobilizing Coast Capital employees across the organization to purchase and assemble welcome kits for refugees entering Canada.
"Although this initiative was inspired by the events in Ukraine, we were aware there are many people entering Canada from other countries experiencing great loss and with great needs. They have next to nothing when they arrive, not even basic necessities like a pair of socks or a toothbrush. So I started this project in the spirit of providing comfort to local refugees.
We were so fortunate to have an amazing team of 30 volunteer staff across four Coast Capital regions (Vancouver, Surrey, Vancouver Island and Toronto). Coast Capital provided us with a budget that allowed us to assemble 206 welcome kits, packed with personal hygiene items, healthy snacks, feminine products, cozy socks and other items that make a real difference.
The kits were then delivered in person to Matthew House in Toronto, United Way B.C. in Vancouver, DIVERSEcity in Surrey and Inter-Cultural Association in Greater Victoria.
I have always been inspired by the kindness of Coast Capital employees, their desire to help people and their commitment to building better futures for our members and communities. Our volunteer program is fantastic, and the support we get from our leadership to embark on projects like this speaks to the culture we've created here."
Supporting B.C.'s blind or partially sighted children.
Cliff Ferris is a Member Service Representative at Coast Capital's North Vancouver branch and an avid volunteer for Blind Beginnings, which creates and delivers programs, services and counselling for B.C.'s blind or partially sighted children. He was also one of three dedicated Help Heroes who recently supported the Blind Beginnings Growing Potential Gala, which raises funds to support this important cause.
"I have personally been very encouraged by the interest Coast Capital shows the community and in supporting employees like me to give back to the causes we value. In my eyes, the level of focus on vulnerable groups that Coast offers is what more of the world needs overall."
Providing humanitarian aid to victims of natural and man-made disasters.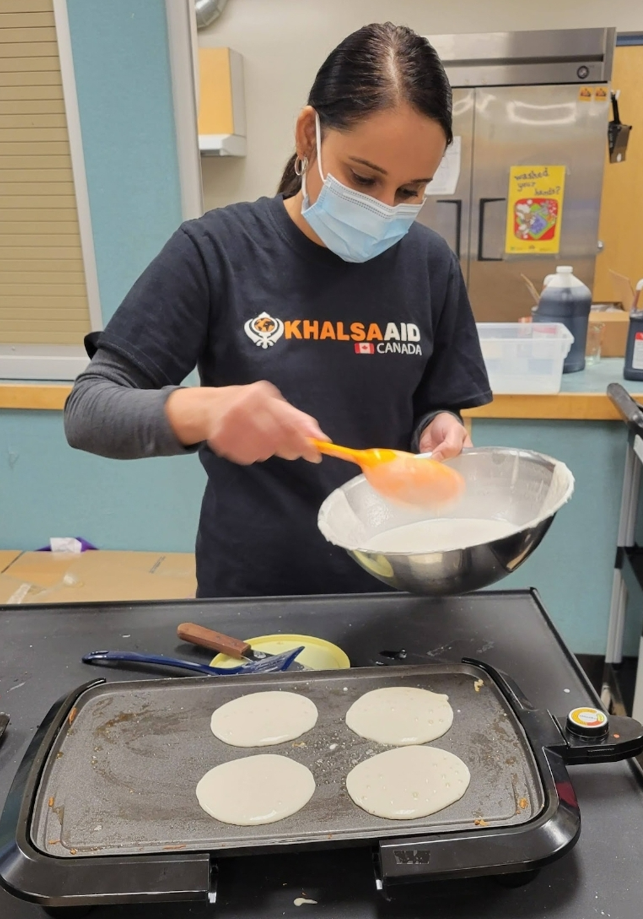 Aman Hair is a Member Service Representative at Coast Capital's Aulds Road branch and an avid volunteer in her community. Aman began volunteering in 2018 with Khalsa Aid Canada and has become a regional coordinator, leading a team of close to 50 volunteers.
"Volunteering is an extension of who I am and my work with Coast Capital. When I have the time to reflect on my personal purpose, I th​​ink about how far the local group has come and marvel at how people can come together to create something amazing that benefits everyone around them. Race, religion and location are of no matter or consideration – we are people, helping people. It fills my cup and gives me a sense of joy that only helping others can bring. I'm grateful for the support I receive through the Help Heroes Volunteer Program ​at Coast Capital and how it allows me to use my volunteer time to also make a contribution to the Kidney Foundation."
Khalsa Aid is an international non-profit organization providing humanitarian aid to victims of natural and man-made disasters. The organization is inspired by the Sikh principle "Sarbat da Bhalla" meaning "well-being for all" ─  recognizing the humanity in us all and the importance of reaching out to those in need regardless of race, religion or borders.
Creating a sense of community for Bangladeshi Canadians.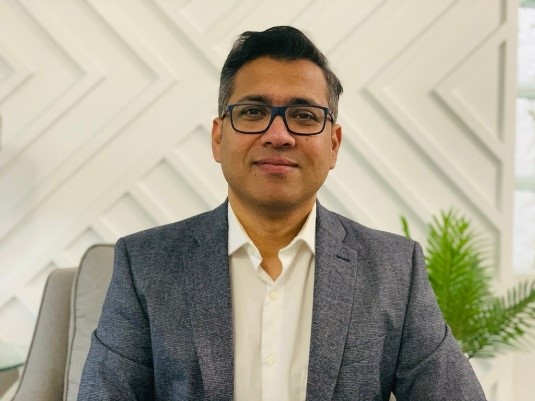 After joining Coast Capital, Moshiur Rahman, Social Purpose and Finance Associate, learned about the Help Heroes program and began viewing volunteering in a whole new way.
"Once I began working at Coast Capital, I was inspired to seek out my own opportunities. Volunteering aligns with my purpose to make a positive impact and it makes me feel more connected with my community.
I'm involved with various community-based volunteering programs. I have been working as a core team member of the "Bangladeshi Canadian – Canadian Bangladeshi Foundation" (BCCB), the largest online platform for the Bangladeshi community in Canada. Currently, I'm a member of the Vancouver Chapter. From this chapter, we ran several programs to boost a sense of community during the pandemic.
Through the local chapter, we run services to boost a sense of belonging and community. I have also been volunteering on the executive committee of the Mother Language Lovers of the World Society. The society promotes International Mother Language Day, along with other events, which encourages awareness of linguistic and cultural diversity globally.