At Coast Capital, our purpose, shared values and behaviours drive us to build better, brighter and more inclusive futures for everyone, including our employees. We recognize our key role as an employer in addressing systemic inequities disproportionately impacting women; Indigenous, Black, and People of Colour (IBPOC); LGBTQ2S+ individuals; and People with disabilities. To meaningfully advance Equity, Diversity and Inclusion inside of our organization, we are moving beyond words and into action by:
Building awareness and understanding among employees of the experiences of individuals and communities facing systemic exclusion and inequities, and;
Creating opportunities for IBPOC and diverse employees, to ensure our organization reflects the communities we serve, and employees of all backgrounds and experiences feel included, supported and engaged with a safe workplace and opportunities to grow their careers.
We want all of our employees to feel welcome, to have their unique perspectives valued and to feel safe speaking up and out. Take our employees' word for it:
Understanding the importance of family.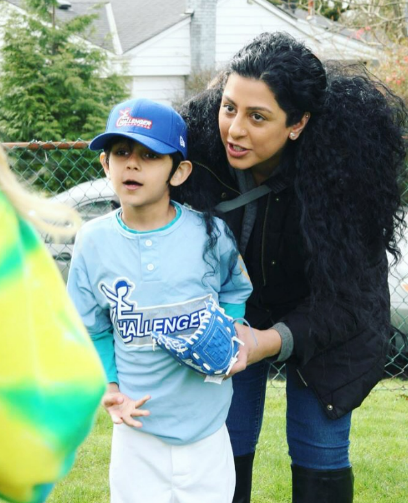 "When my son Rajan was diagnosed with Autism, I was pregnant with my second child. The therapies required to care for him took up a lot of time and resources, and returning to work after my second maternity leave was more challenging than anticipated," said Ruman Mehat (she/her/hers), Member Relations Associate.
"I knew caregiving for my son would not suit my previous work schedule and location, but I didn't want to leave Coast Capital either. I felt torn between jumping back into the workforce and walking away to focus on my kids.
I decided to connect directly with the closest branch to home. I reached out to the manager and felt comfortable enough to just ask the question – is there space for me on his team? I explained my situation as a working mom of two little kids and he understood the importance of family.
He saw my value and was happy to take me on board even with my limited availability. I never felt pressured to commit to more than I could handle. He made me feel like I didn't have to choose. I could have the best of both worlds. It was refreshing to come to a workplace where I was being praised for my work, not just for being 'mom'.
My current leader has been a driving force in showing me that, even though I have this young family with needs, I am capable of furthering my career. She inspired me to come back to work full-time and advance my skills, all while providing unwavering support for my need be there for my children. I am so grateful to have had such great role models and support systems, helping me get to where I am today, which is coming up on my 20-year anniversary with Coast."
Providing a safe and comfortable environment to be yourself.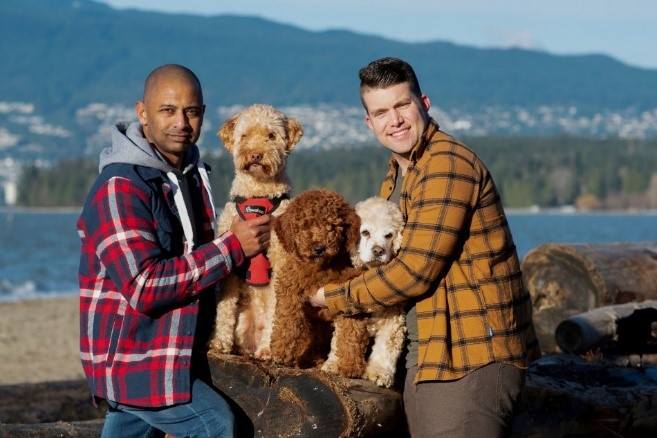 "I was born in Sri Lanka and my family moved to Canada when I was very young," said Dinuka Samara, Director, Investment Operations (he/him/his). "I grew up in Vancouver always feeling different as a visible minority. Even as a child, there was always something else. I realized that the "otherness" I was feeling was that I was more attracted to those of the same sex.
It wasn't always easy. I often struggled for acceptance. I often found it hard to accept my sexual identity. There are also many places where I have felt unwelcomed as a person of color.
At Coast Capital, everyone has a safe and comfortable environment to be themselves. I see people thriving and being very productive because they don't worry about hiding anything. I feel so fortunate to have found an organization where my personal values align so well with the organization's values. I often felt the organizations I worked for in the past were really focused on putting profit first as their ultimate goal. This lack of a real meaningful purpose didn't inspire me. Especially those things that should be unacceptable in our society. I am finally working for a company that cares about important issues. "
Empowering employees to believe in themselves.
"I started my journey with Coast Capital almost five years ago as a bank teller," said TJ Delegencia (he/him/his). "This February, I started my new role as the Equity, Diversity & Inclusion (EDI) Coordinator."
"Passion may be what led me here, but my identities are what fueled my commitment to EDI as a proud Asian Canadian, gay man and brain tumour survivor. I remember once thinking my identities would be the reason why I would not succeed, but I've learned that life's challenges can lead to your greatest success story.
When I think about my role in the organization, I recognize that I am not the only voice in this work. I strive not to speak for marginalized employees, instead, empower them to bring their fullest selves to work, remind them how much their voice matters, and that I am with them—because I am one of them.
At Coast Capital, I was empowered to believe in myself enough to know that my voice matters. I hope all of our employees feel that same way – no matter who you are, what role you may be in, where you came from or where you started. In our aspirations to become an antiracist organization and commitment to reconciliation, I am thrilled to know that Coast Capital has committed to this lifelong work."
While we're proud of what we've accomplished, our journey is just beginning. We know our work to build a better, more inclusive future will take time and we are in it for the long haul. To learn more about Coast Capital's commitment to anti-racism and inclusion, have a read of our 2021 Public Accountability Statement.