The No-Stress Guide to Creating an Emergency Fund
Whether you're dealing with job loss or fallout from a basement flood, having an emergency fund when things go awry can put your mind at ease. But why is it that one in three Canadians don't have an emergency fund sufficient enough to cover even three months' worth of expenses? The key is looking at money not as the hurdle, but rather the means to achieving success. Here's how:
5 easy steps for building emergency cash
In general, experts recommend saving up enough to cover three to six months of your bills. If you're a beginner, shooting for the low end is fine. That still may seem like a lot—especially if you struggle with monthly bills, have debt or take care of dependents. But building a "911″ stash of cash to cover the unexpected costs of an urgent, sudden event is very doable. The power is in knowing that contributing even a small amount can make a big difference.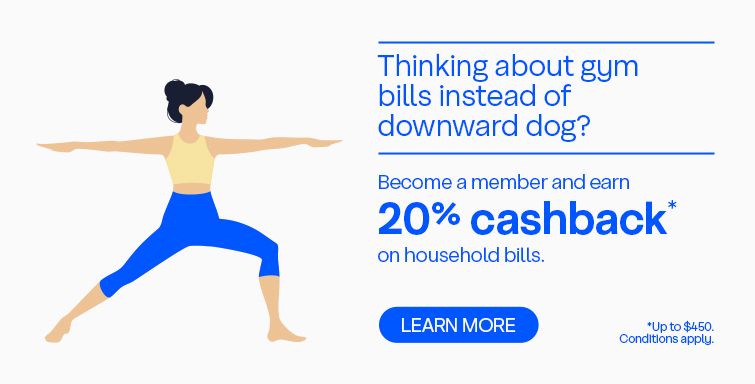 Here are five steps to help you flip the "on" switch to socking away funds—as well as tackle an important first step toward solid financial planning.
1. Set rules for your fund
Stave off temptation to spend by setting rules around what constitutes an "emergency." A cracked windshield or veterinary bill are emergency expenses; a 50% off sale at your favourite store is not. Once you've got a clear understanding of what qualifies, it will help you fight the urge to tap into your savings.
2. Create a budget—and stick to it
Determine how much you can afford to put aside each month. Start by making a budget—a process that involves scrutinizing all of your income and expenses. Ask yourself the following questions:
How much do you earn each month? This is what you take home after taxes.
How much are your monthly fixed expenses? These are the essential expenses that you need to survive (housing, food, utilities, transportation, daycare costs).
What's leftover? Subtract your after-tax income and fixed expenses. The remainder can be allocated toward emergency funds, debt repayment and savings.
To tally up the totals, you can use a budget calculator. This exercise will help you nail down approximately how much you can reasonably afford to put away for emergency situations.
3. Pay yourself first
The easiest way to begin creating emergency savings is to pay yourself first; that means setting aside a fixed amount of money from every pay cheque for emergencies. Build this "cost" into your budget, just as you would for fixed expenses.
To make it even easier, set up a monthly pre-authorized deposit that transfers a sum from your chequing account right into your savings account. Putting your savings on autopilot removes the temptation to spend the cash and ensures that you make regular contributions every month.
4. Put your funds in the right place
Make sure the money you save is out of immediate reach—but still accessible in case of an emergency. You also don't want to get penalized for withdrawing funds from a locked-in GIC or RRSP. For instance, Coast Capital Savings' High-Interest Savings Account has no monthly fee or minimum balance requirement, and you can access your funds anytime from a branch, ATM, online, or by phone.
Another option is to shelter your emergency fund in a TFSA so the interest grows tax-free. Either way, your money remains accessible, but not too accessible.
5. Track your progress
Creating a budget is easy—but sticking to it is much harder. A free budgeting tool like the Take Charge Money Manager™ can help you set up monthly budgets to stay on top of your finances. You can also create custom "buckets" for your different spending types.
If you're still struggling to stay on track, book a quick chat with a financial expert. They'll be able to help make your money matters simpler and your savings goals much more attainable.
The stuff we have to say
Coast Capital® Savings Credit Union provides service and advice related to deposit, loan and mortgage products. Coast Capital Financial Management Ltd. provides service and advice related to insurance, segregated funds and annuities. Worldsource Financial Management Inc. provides service and advice related to mutual funds. Commissions, trailing commissions, management fees and expenses all may be associated with mutual fund investments. Please read the Fund Facts before investing. Mutual funds are not guaranteed and are not covered by the Canada Deposit Insurance Corporation (CDIC) or by any other government deposit insurer. There can be no assurances that the fund will be able to maintain its net asset value per security at a constant amount or that the full amount of your investment in the fund will be returned to you. Fund values change frequently and past performance may not be repeated.