Cars are expensive—sometimes really expensive. And it's rare to have cash ready to go in the bank when your old car dies or you need an upgrade. That's was auto loans are for. But while they're one of the easier kinds of credit to be approved for, qualification isn't 100 percent guaranteed.
However, there are simple steps you can take to help level-up your application to be a better shoo-in for approval even if you've been rejected in the past. Here are a few things you can do to yourself the best chance of success.
Why applications are denied
It's possible, although rare, for applicants to be denied an auto loan. When it does happen it's most often for one of two reasons:
The applicant doesn't have enough credit history to base a decision on
The applicant's monthly debt obligations, including requested loan payment exceed the maximum allowable percentage of monthly income
If you're worried that either of these may apply to you, there are several credit-boosting tips you can use to help you qualify more easily for an auto loan.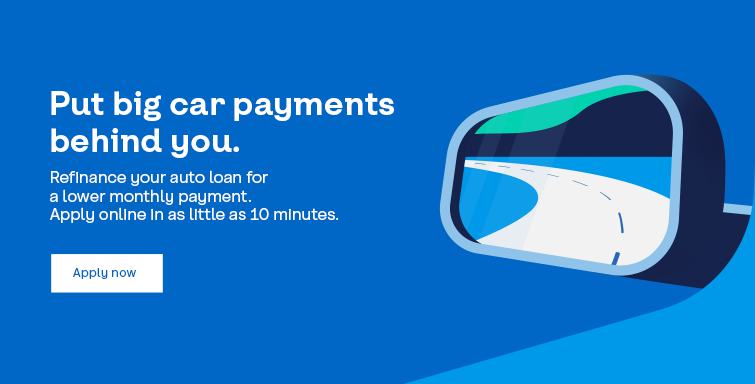 4 credit-boosting tips
1. Make sure you have good credit
By law, you can check the details held on your files with the major credit reference agencies Equifax and TransUnion. Use this ability to see exactly how your credit rating stands.
If your credit is good, you know you can probably apply successfully. But if it's less than perfect, it's not the end of the world.
2. Work on your credit before applying
If your credit rating is a little below its best, do what you can to clean it up before you apply. For example:
Check your file for any mistakes, such as debts listed which you've previously paid off and write to the agencies asking for any errors to be corrected, no matter how small.
Look for any old, small debts you can clear without too much trouble
Make sure any regular credit repayments you've been making are shown in your report so that your score will get the benefit
Working on your credit is worthwhile even if it's already good, as even small improvements in your score could mean you're offered a better rate on your loan.
3. Have a solid source of income
Your income level is key to qualification for any kind of credit. You may not be able to do much about the money you have coming in, but it's essential to have a reliable main source of income. It's also beneficial to gather solid documentation showing proof of all the income you receive in case they are requested. Tax documents and current paystubs are some examples
4. Consider a pre-approval
Lastly, if you're worried about your chances of qualifying, testing the water with a pre-approval is a sensible step to take. It will let you see how much you could borrow and under what terms, and will let you look for your next car with full confidence you can finance it.
Talk to us today
Taking these steps before applying will give you the best chance of qualifying but if you're ready to apply or have questions, talk to us today. We can arrange auto financing for people with a wide range of circumstances.
The stuff we have to say.
Coast Capital Savings Federal Credit Union provides advice and service related to deposit, loan and mortgage products.  Only deposits held in Canadian currency, having a term of five years or less and payable in Canada are eligible to be insured under the Canada Deposit Insurance Corporation Act.  Coast Capital Wealth Management Ltd provides investment and financial planning services. Coast Capital Financial Management Ltd. provides advice and service related to segregated funds, annuities and life insurance products. Worldsource Financial Management Inc. provides advice and service relating to mutual funds. Mutual fund values change frequently and past performance may not be repeated. Commissions, trailing commissions, management fees and expenses may all be related with mutual fund investments. Important information about mutual funds is contained in the relevant fund facts and simplified prospectus. Please read the fund facts carefully before investing.