We held a monumental member vote. We pledged that every vote would turn into a $1 donation to the Canadian Mental Health Association (CMHA), up to $30,000, to help youth dealing with mental health and illness in British Columbia. Well surpassing 30,000 votes, we're excited to say that thanks to our members, we donated $30,000 to the CMHA's BC Division.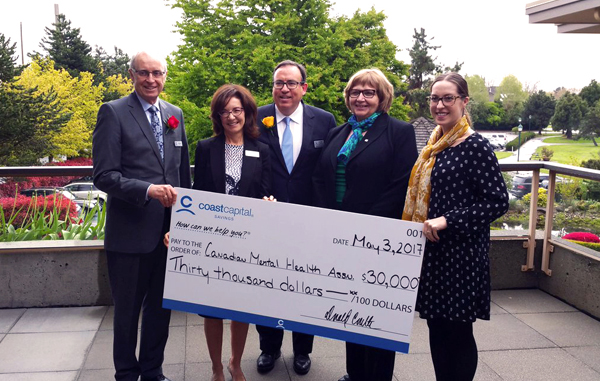 A bit about the CMHA.
Rather than telling you ourselves, we invited Sarah, Director of Mental Health Promotion at the CMHA, to share first-hand where the money is going, and how it is impacting the lives of youth in BC.
Hi Sarah! What does the CMHA do?
The CMHA is the most established and extensive mental health organization in Canada. In fact, our 100th anniversary is next year! We provide a range of resources to help prevent mental health problems and illnesses, support recovery and resilience, and enable everyone in our communities to thrive.
In BC specifically, we help people through services like awareness events, skills training for individuals and workplaces, bursaries for higher education, information-referral for people in distress, employment and housing programs, support groups, and advancing healthy public policy around justice and income support… just to name a few.
What has been your proudest moment as an organization?
Oh wow, that's a hard question. I think you'll get a different answer from different people at CMHA. A lot of lump-in-the-throat moments happen at events, awards ceremonies, or basically whenever we hear about how our services change people's lives. I've worked at CMHA since I was a youth myself (17 years ago!), so I can honestly say that these proud moments happen very often.
But if I had to choose, one of the really proud moments was when we announced some years back that addiction was in scope for us. We acknowledged that people's relationship with substances is part of mental well-being. Mental health and substance use problems often go hand-in-hand – including for young people. And people in our communities hear 'no' a lot, as in "No, you don't fit our criteria. Get help somewhere else." Adding addiction to our mandate in BC made it even easier for people to know our door was the right door.
How your vote helps youth.
How will this $30,000 donation help youth, specifically?
This generous donation is going to support our Living Life to the Full for Youth courses, which are fun courses that teach youth resiliency skills to improve their well-being, self-esteem, social relationships, and the ability to cope with stress using proven techniques. The curriculum was developed by an international expert and adapted by Canadian youth.
We've already been able to reach 200 youth since the program began a few years ago. This donation will help us reach even more vulnerable youth as we've just made some improvements to make the course more accessible.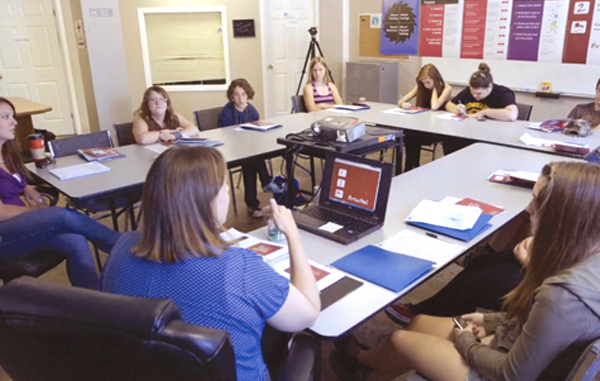 Do you have any stories to share of youth that have been impacted by CMHA's work in BC?
I'll let the youth speak for themselves. When we asked some youth to tell us how the course has impacted their life, we heard some pretty inspiring things.
A few of my favourites:
 "I really liked how the course breaks down bigger issues and concerns into small, manageable bits. I've been using these skills a lot."
"Although I struggle with mental health problems, I feel like this class was something I could look forward to every week."
"Each class we learned about exactly how I was feeling that day. It made a difference in my day, my week, and it will make a difference for the rest of my life."
Thank you, Coast Capital members.
Do you have anything to say to the members of Coast Capital Savings?
Yes – THANK YOU! For a long time, Coast Capital Savings has really been a leader, not just among credit unions but financial institutions, in recognizing the importance of investing in community mental health.
Coast Capital has supported our youth work with grants in the past and their Youth Get It Community Council has continued to find our initiative a worthwhile investment. We are so grateful and feel empowered to do more good work for youth with this donation. And with so many worthy causes out there, we applaud Coast Capital Savings members for wanting to continue to invest in young people's mental well-being by investing in us. It means you know what we know: mental illness is costly; health is priceless.
To learn more about Living Life to the Full for Youth and how you can bring it to a school or youth setting, please contact CMHA. To learn more about the CMHA and the programs they support across BC, visit the BC Division website; for across Canada, visit the National website.