In 2013, we launched the Coast Capital Youth Community Councils to help serve our primary trade areas: Metro Vancouver, Fraser Valley & Okanagan and Vancouver Island, with a unique purpose for the Councils to make investments recommendations for our Community Investment Grants for Youth. We created three regional councils each comprised of eight emerging leaders. Through this diverse group of young leaders, we deliver on our for youth, by youth investment approach by empowering them to be the decision makers when it comes to our grant funding.
Who better to tell us about what it's like to be a council member than those who are currently in the role? We sat down with them to get all the details.
A bit about the Youth Community Council members
Gurjodh Mahal is on our Fraser Valley Youth Community Council. He loves reading novels and has proudly read the Harry Potter series over 50 times from start to finish. It's a nice break from crunching numbers at his day job as a staff accountant with KPMG.
Sarah Tremblay is currently working towards her Master of Public Policy from SFU. She has been on the Metro Vancouver Youth Community Council since 2018 and a fun fact about is that she's visited 29 countries.
Ashley Delgado is currently working at Coast Capital as a Small Business Specialist and is on our Vancouver Island Youth Community Council. She facilitates the Junior Achievement of British Columbia's Dollars for Sense sessions to help provide youth with the tools they need to be financially literate.
Being on the Youth Community Council
Why did you join the council?
Gurjodh: I was fortunate enough to volunteer at an organization that received a Coast Capital Savings grant in the past and I saw the impact of a single grant. So, after that, I knew I wanted to be involved in the entire adjudication process.
Sarah: I worked in the non-profit industry for a few years where I applied for many grants. As a result, I thought it would be a rewarding experience (both professionally and personally) to be on the other side of the grant application.
Ashley: I wanted to start volunteering more and was looking for a way in. This seemed like a great opportunity to learn about local organizations I could get involved with. So, I put my name in for the position right away.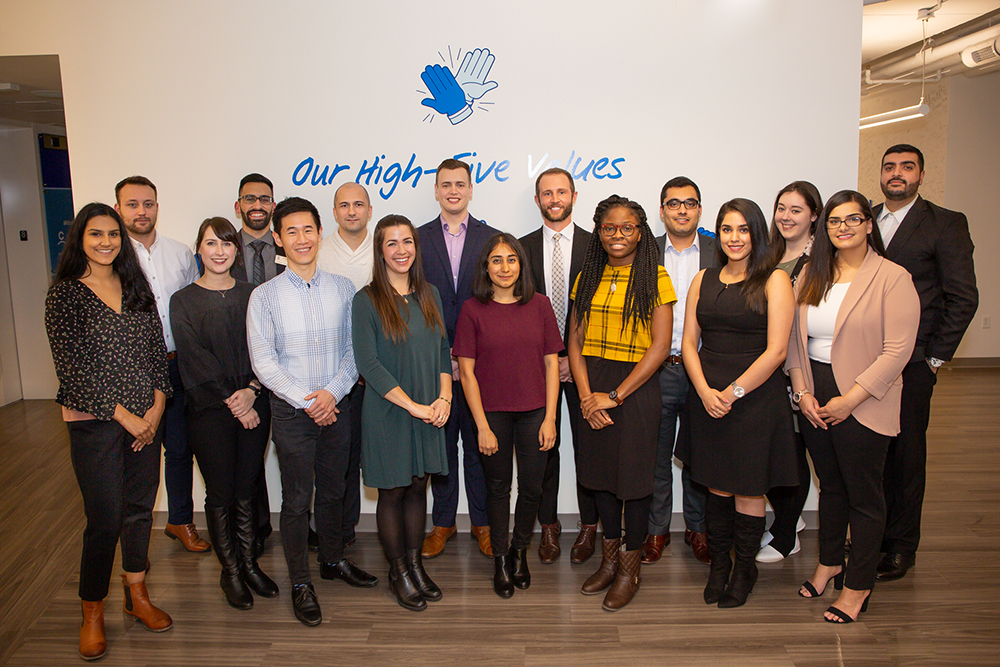 How has it helped you in your career?
Gurjodh: It has provided me with a network of like-minded youth who I can draw on for advice and volunteer opportunities.
Sarah: Being on the council speaks to my commitment to my professional growth and my community. But I've also had the opportunity to learn from a wide variety of non-profit organizations and get a better understanding of the needs of my community.
How has it helped you positively impact your community?
Gurjodh: Participating in the grant adjudication process has allowed me to help shape the local community by directing funds in an equitable manner while maximizing the impact.
Sara: With a non-profit background, I know how far grants can take an organization. It's amazing knowing how many youth benefit from the funds we allocate.
Ashley: Being on the council has helped me gain a level of comfort and knowledge with the work local organizations are doing in the community. Because of that, I look forward to increasing my partnerships with other non-profit organizations in Victoria.
What has been the best part of being on the council?
Gurjodh: Seeing the impact of the grants by connecting with individuals and community organizations. It's been rewarding to see the difference Coast Capital grants have made in the local community.
Sarah: Working with a wide variety of driven professionals who not only care about their futures but the futures of their communities.
Ashley:  Getting to learn about the great organizations that are out there for youth.
What advice do you have to anyone who wants to help their community?
Gurjodh: Above all, find something that you're passionate about and put in the effort to make a difference. Your enthusiasm will attract like-minded individuals who can support you in impacting the community.
Sarah: Solicit your skills. There are a lot of opportunities to volunteer or work on socially conscious initiatives.
Ashley:  Get out there and do it. Find something you're passionate about and look for local organizations that align with your beliefs.
Thanks to Gurjodh, Sarah and Ashley for sharing their experiences with us.
If you're reading this wishing you were in the shoes of these amazing young leaders, you're in luck. We're recruiting for our 2020 Youth Community Council now until November 4, 2019. Learn more