In 2021, our first year as a social purpose company, we were hard at work laying the foundation for new initiatives to begin bringing our purpose to life. Last year Coast Capital, thanks to our members, invested over $4 million in 117 partnerships and programs. One of these partnerships is with DIVERSEcity Community Resources Society, a registered charity that helps newcomers and other diverse communities build the life they desire in Canada.
Helping 30 newcomer women navigate the recertification process.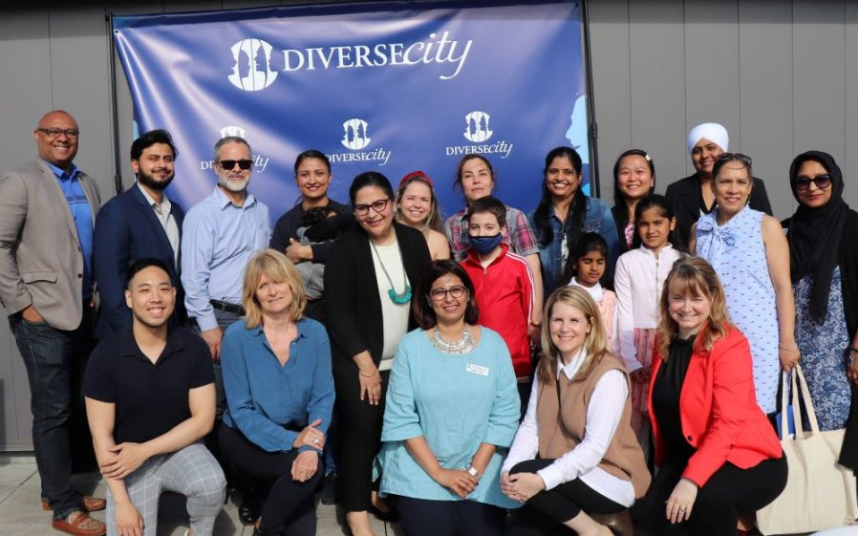 After years of training and experience in their country of origin, skilled newcomers to Canada quickly discover that working in their field comes with overwhelming challenges. This particularly affects licensed professions such as nursing or dentistry. In fact, Statistics Canada reports 47 percent of immigrants with health care education from abroad are underutilized.
Last month, DIVERSEcity celebrated the stories of several skilled newcomer women who are rising to that challenge with the help of DIVERSEcity's employment programs. Through the Express Grant for Foreign Credential Recognition for Women program, sponsored and funded by Coast Capital, these female professionals were provided with grant funding to have their credentials evaluated or pay for additional training, relicensing exams and more to achieve the needed Canadian qualifications.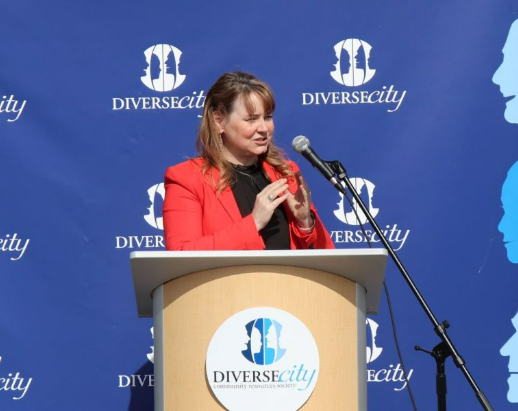 Through the grant support, DIVERSEcity clients are successfully contributing to emerging labour market needs and gaps in vital industries such as healthcare. The women accessing this program have fast-tracked their professional settlement process and are better positioned to make a significant and meaningful impact in the community. Just take their word for it:
Luoqi, a trained nurse from China wrote "I'd like to express my heartfelt gratitude for your generous help, and I appreciate it more than I can say. I received $504, which helped me pay 80% of the registration fee for my licensing application in BC. It is not only assisting my financial situation, but also giving me emotional relief while studying as a full-time student. Even though the path is not easy for me in another country, your support meant a lot to me, it motivates and encourages me to never give up the hope to achieve it. Thank you very much."
Fatemeh from Iran came to Canada less than a year ago with a Ph.D. from her country and had to work as a cashier at Walmart. "Our money from Iran was not valuable here, so I couldn't afford to evaluate my degrees. I was thinking, 'How can I do it? How can I afford it?'' she shared. "I want to say thank you to all of you and tell you how much this money helped so I could easily evaluate my degrees."
Priti, a dentist with 13 years of experience running a professional practice in India, echoed that gratitude. "When I came to Canada, there was no value for my degree. I had to start from scratch. I had to do my licensing and clear my exams," she said. "This program helped me a lot, and it's not about the money. It's about confidence."
Camillia, an internationally educated nurse from Brazil, also shared the impact the grant had on her life. "You didn't just give us money; didn't just improve our career. You gave our kids the opportunity to look to us in many years to come and be proud of their mom. I'm a nurse, and my son looks at me proudly."
As part of the outreach, DIVERSEcity also collaborated with community partners such as Douglas College, that offer a career path program for skilled immigrant women, and Windmill Microlending, a government-funded, registered charity that specializes in providing skilled immigrants with affordable microloans to help cover the costs of their Canadian licensing and training needs.
"I am so proud of this grant because it's addressing some important community gaps," said Garrison Duke, Director, Employment, Language and Enterprise Development, at DIVERSEcity. "It makes a difference in these individuals' lives because it gives them access to financing to pay for their training or licensing. Thank you to Coast Capital and our other community partners."
Learn more about Coast Capital's community investments.
As a Certified B Corporation™, social purpose organization, and financial cooperative, Coast Capital is committed to making a meaningful difference in the lives of everyday Canadians. We believe that every person deserves the opportunity to build a better future.
In 2021, our first year as a social purpose company, we put our skills to work to help our employees, members and communities thrive. Learn more about how we are driving positive change by checking out our  2021 Public Accountability Statement.