Since we launched our Youth Get It Community Council in 2013, we've heard countless testimonials from past and current members about the impact the program has had both on the community but also on them as leaders. But who better to hear it from than the Council members themselves? We sat down with Amol Thind, Bhupinder Dulku and Meredith Stewart to hear more about their experiences on the Council.
A bit about the Youth Get It Community Council members.
Amol Thind is on our Fraser Valley council and works at Coast Capital as a Manager, Small Business Banking. He's in his third year on the council.
Bhupinder Dulku works for the BC Public Service as an Investment Analyst. He's in his first year on our Vancouver Island council.
Meredith Stewart is a member of our Metro Vancouver council and works at Langara College. She's in her first year on the council.
Being on the Youth Get It Community Council.
Why did you apply for the Youth Get It Community Council?
Amol: I wanted to be a part of a bigger contribution to my local community. The council provides both the perfect platform for me to voice my opinion as well as the opportunity to become involved with passionate young leaders.
Bhupinder: I have an interest in finance, supporting youth, and community involvement. The Youth Get It Community Council provides an opportunity to become involved in all three of my interests alongside a group of smart, diverse, and passionate young professionals.
Meredith: Most of my work has been in the non-profit sector, so on the other side of the funding relationship. I was curious about the other side and I knew that it was a way I could make a positive financial impact on youth in my community.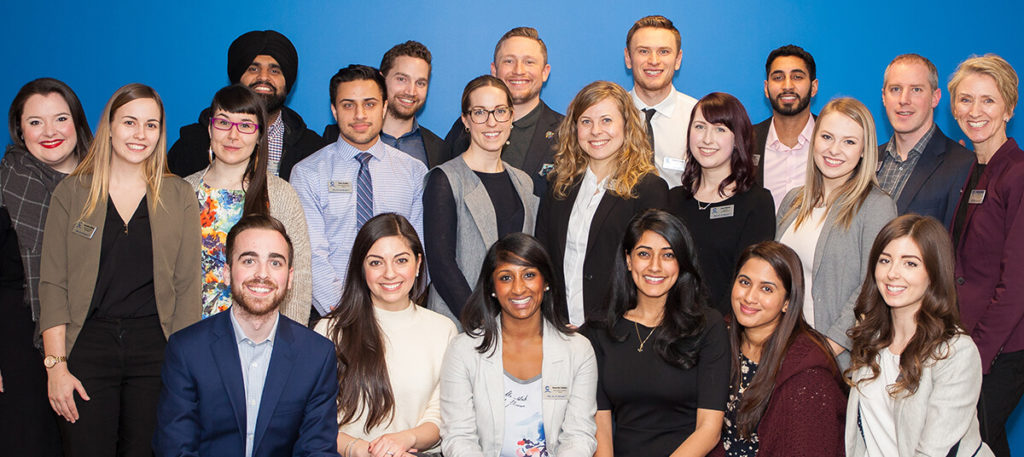 How has it helped you in your career?
Amol: I've gained professional connections of likeminded youth and community partners. I've also grown as an individual through the professional development offered to the members of the Youth Get It Community Council.
Meredith: It's given me the confidence to know my perspective has value, even when there may be conflicting ideas among a group of people.
How has it helped you positively impact your community?
Amol: By having a platform to review and adjudicate community grants on behalf of Coast Capital, I believe I'm helping delegate funds to worthy non-profit organizations in the community that are doing tremendous work to help youth.
Bhupinder: Since joining the council I've been able to expand my involvement with my community as well as my understanding of different community initiatives. It's allowed me to serve as a networker in connecting community partners with initiatives across my city.
What difference is the council making on youth in your community?
Amol: The council takes a well thought-out and calibrated approach to helping youth in our communities around the three foundational pillars of financial well-being, education, and youth mental health. So many youth across BC have benefited from the work the councils are doing.
Bhupinder:  As a result of the grants we allocate, youth in my community are finding a strong footing to grow and progress from.
Meredith: This council is not only getting funds to the places where they are needed. It's also raising awareness among the networks of our council members about what needs exist and what programs exist for youth in our communities.
What skills have you picked up while being on the council?
Amol: I've learned a new level of practical thinking and the ability to communicate my thoughts and ideas effectively to others. These skills have spilled over and proven to be tremendously useful in other areas of my life as well.
Bhupinder: Teamwork, communication, and leadership skills!
Meredith: I've learned what to look for in identifying a really good grant application and how credit unions are accountable to their members. I've also learned how to recognize the strengths that each council member brings to the table.
"I've learned that my voice really does make an impact in the community." – Amol Thind, Youth Get It Community Council Member
Has anything surprised you?
Amol: It has definitely surprised me to learn about the amount of youth across Canada who don't have the resources available that they need. There is much work to be done around building a future for youth that is fair, equitable and supportive.
Bhupinder: How difficult it is to make some of these allocation decisions. You'd think it would be easy to make these decisions, but the need to support youth-serving initiatives significantly outstrips the amount of money available in the community.
What advice would you have to anyone who is looking to contribute to their community?
Bhupinder: Start right away. Try to give an hour every week, or even every two weeks, to an organization you're passionate in supporting.
Meredith: Start somewhere, even if it's in a small way!
Thanks to Amol, Bhupinder and Meredith for sharing their experiences with us.
If you're reading this wishing you were in the shoes of these amazing young leaders, you're in luck. We're recruiting for our 2018 Youth Get It Community Council now until November 3. Learn more.