We know it's tough owning a small business. In a world where a large amount of businesses fail within the first five years, a business owner's time is more valuable than ever before. That's why Stephanie Taylor from our Vancouver Island team became a Business Banking Officer – she wanted to provide real help to our small business members.
We chatted with Stephanie about what being a Business Banking Officer means to her, and got a glimpse of the great things our business members are doing in their communities.
Have you always lived on the Island?

I grew up in Westshore and Sooke and I absolutely love it here. It's great being able to work in a community I'm already so ingrained in.
Why did you want to work for Coast Capital?

It's a funny story actually. I opened my first bank account at our Sooke branch when I was 15  – I had just started my first job at McDonald's and needed a place to put my paycheques. I always felt so welcome when I was in the branch and even as a member I could tell the "help culture" was very important at Coast Capital. That was something that always stuck in the back of my mind while I was on the hunt for new career opportunities.
"Our business members are among the busiest people in our community. Being able to meet their needs by visiting them whenever, wherever, makes their already hectic and busy day that much easier."
What do you love most about your job?
Hands down, building relationships. It's been so great being able to visit my members and learn more about the great work being done by local businesses in our community.
What value do you think having access to mobile Business Banking Officers has to our members?
Our business members are among the busiest people in our community. Being able to meet their needs by visiting them whenever, wherever, makes their already hectic and busy day that much easier. They can spend more time on what matters most to them: their business.
What are a couple of your favourite business visits?
There have been so many! If I had to pick two, The Uncommon Carrot and Saltwest Naturals are two businesses I loved visiting. The Uncommon Carrot is this great little juice bar in Sooke – it's actually Sooke's only juice bar! And Saltwest is a producer of naturally harvested sea salt products.
Those both sound really interesting. What was it like working with Saltwest Naturals?
I was excited to meet the co-owner, Jessica, in the branch because I'd been a fan of their products for such a long time. They harvest sea salt from the waters on the west coast of Vancouver Island and process the salt in small batches to ensure quality.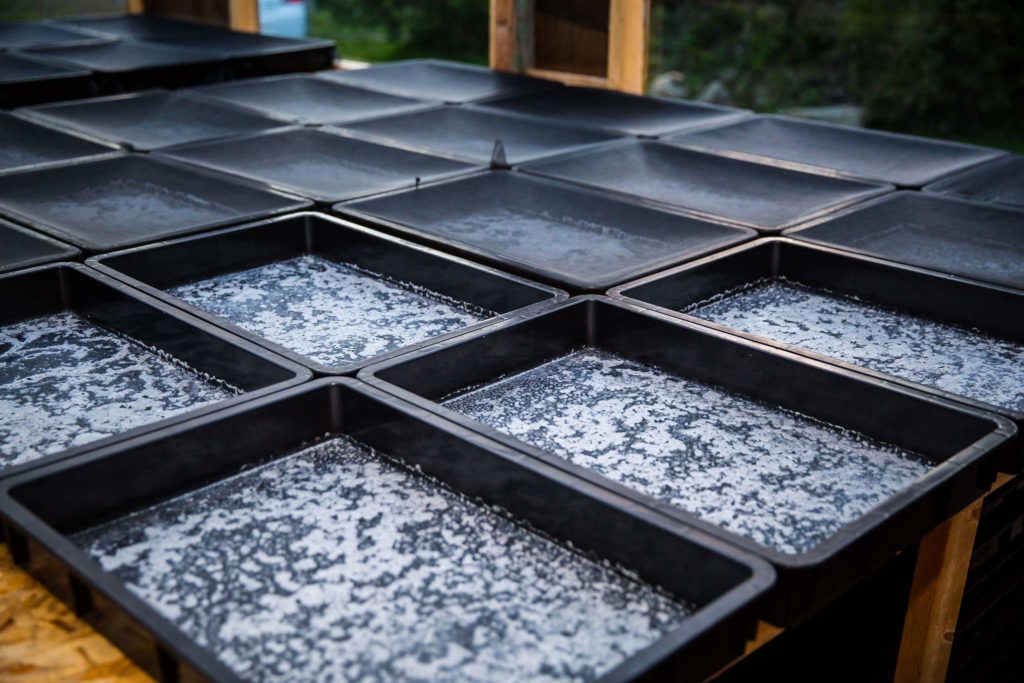 In May, I made the trip out to Otter Point to visit Saltwest. Jessica gave me the full tour and showed me each step in the production process. It was great to see the solar room where the water is extracted by the heat from the sun and all that's left is the crystallized salt! She also brought me through her commercial kitchen where she showed me the packaging and flavor infusing process.
What do you love about The Uncommon Carrot?
I love the story behind their business. The owner, Kerry, is an upbeat member of the community who started the juice bar when she was looking for healthy alternatives for her family. When her son was born with gastro-intestinal issues, she was determined to find some better solutions. They worked with a naturopath and after they started juicing, the whole family soon felt much better. Just like that, they became a gluten-free, dairy-free, juice-making, smoothie-drinking family, and in 2015 opened The Uncommon Carrot to share this with the world.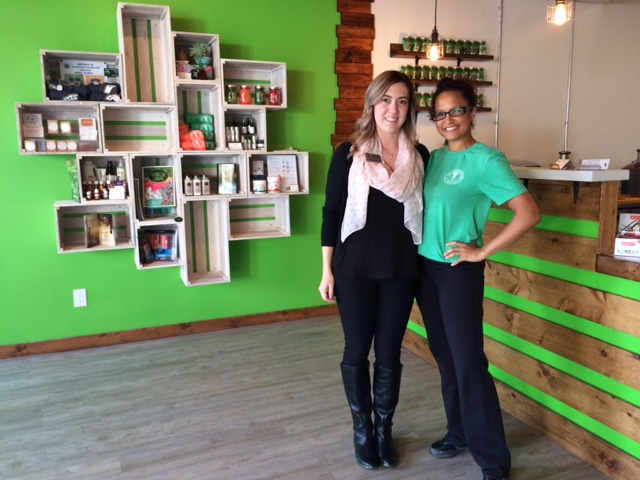 Do you have a favourite juice?
There are so many choices. I try to order something different each time I visit. If I had to choose, my favourite juice is the Deep Clean, and my favourite smoothie is the Green Mustache.  I had visited Kerry a few times during their renovations this past Spring, so it was great to pop in and try their products during their opening week in August.
Okay, now we're hungry.
We treat your small business like big business. Our team is skilled at understanding your business's specific needs and your local market. Learn more about business banking at Coast Capital.