If you've visited a branch or followed us on Instagram over the past few months, you've probably seen our support of the Canadian Cancer Society's Cops for Cancer Tours. We've actually supported the tour since it began over 19 years ago.
This year's Cops for Cancer Tour started like many others we've participated in, but it ended in a pretty cool way. Our CEO Don Coulter got the chance to join the Tour de Valley on the last day of their ride and hop on a bike for the final leg of the tour.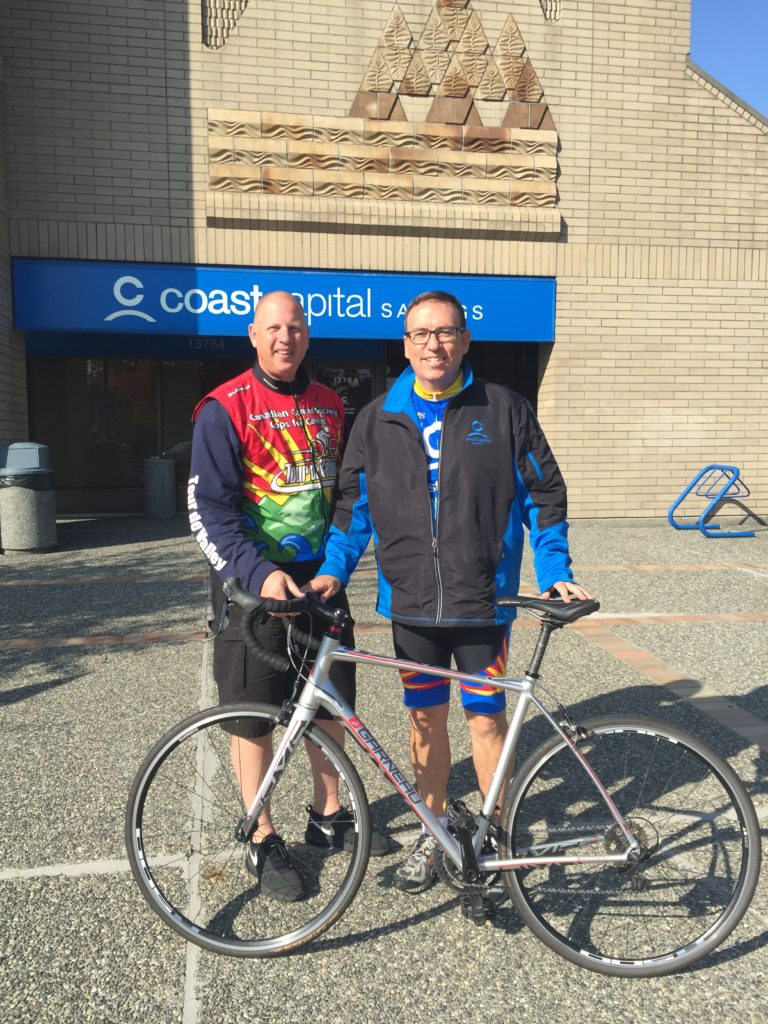 It's so much more than just a bike ride.
The Cops for Cancer Tour includes over 100 different stops and more than 2,600 kilometres are pedaled in total by 69 riders.
In addition to the awesome work our branches did to fundraise, some of our executives also stepped up to help send youth to Camp Goodtimes and raise funds for cancer research.
Our Chief Marketing Officer Lawrie Ferguson was one of four leaders who stepped up to lose her locks. She raised over $10,000! Bruce Schouten, Chief Risk Officer, Ian Thomas, VP of Retail and Investments, and Rajeev Shankar, Enterprise Project Management Office all joined in on the head shave action.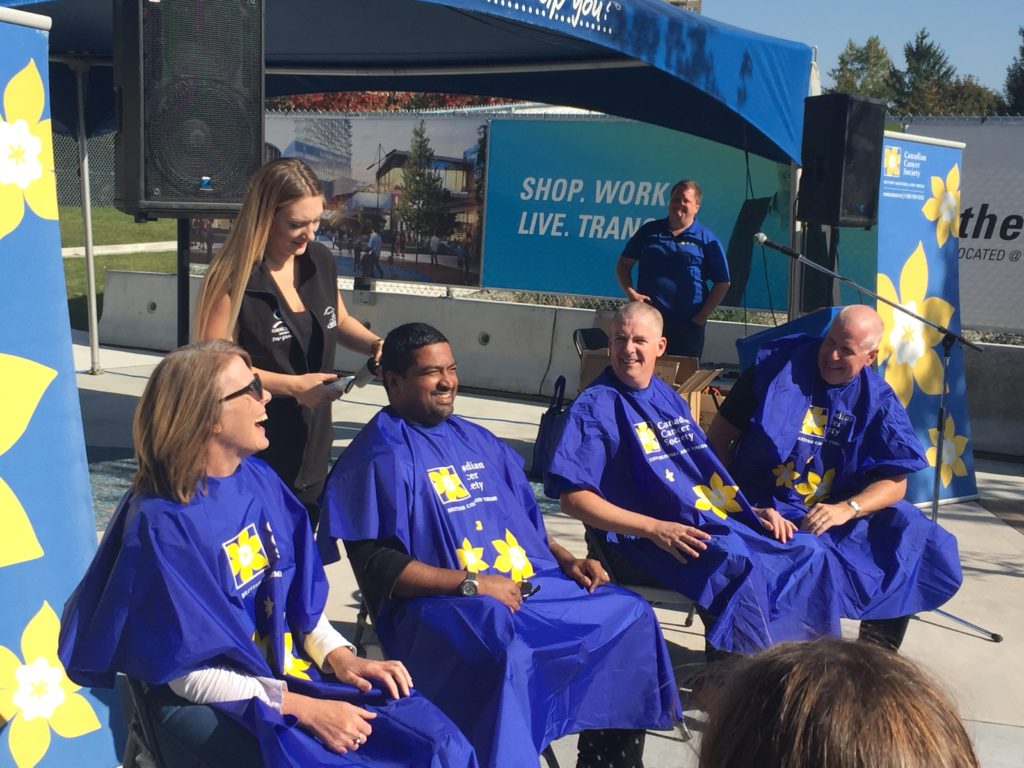 The head shaves took place at our Help Headquarters in Surrey and during the Tour de Valley Closing Ceremonies. It was an incredible moment to hear from the riders, the Mayor of Surrey Linda Hepner, BC Cancer Society Interim Executive Director Faye Wightman (she's also on Coast Capital's board of directors) and RCMP Deputy Commissioner Craig Callens.
It was especially touching to hear from Tour Captain and Delta Police Officer, Sgt. Sarah Swallow about her time leading the Tour de Valley team. Hearing from these representatives from different parts of our community really drove home the need for these incredible tours and reminded us why we do what we do.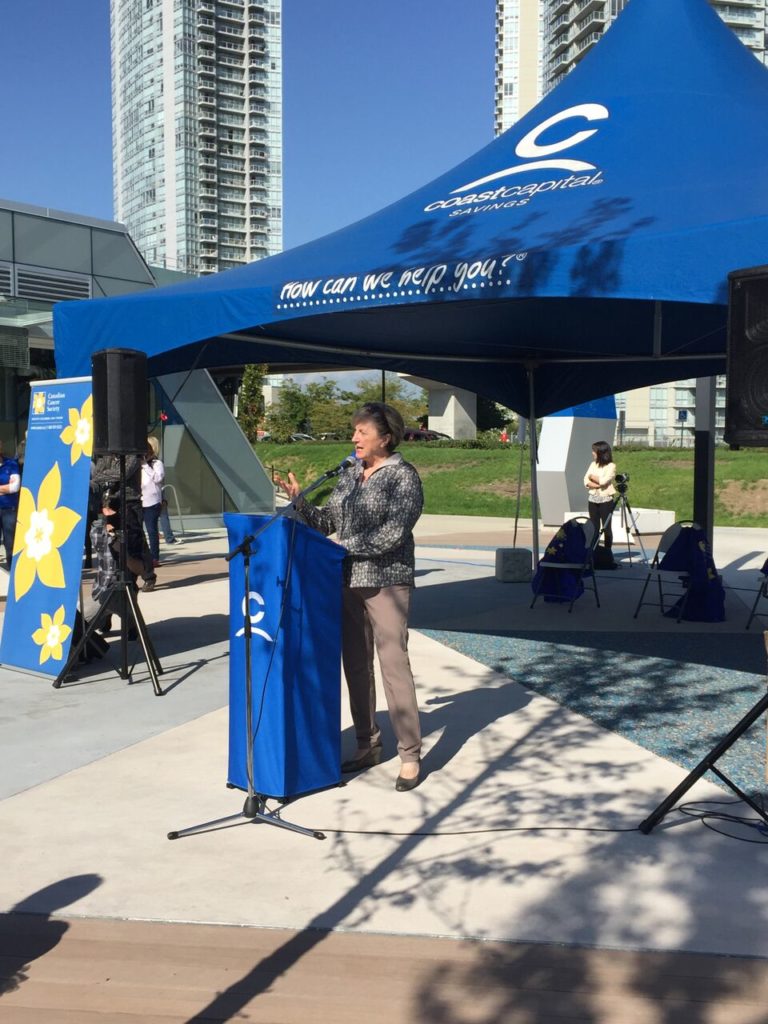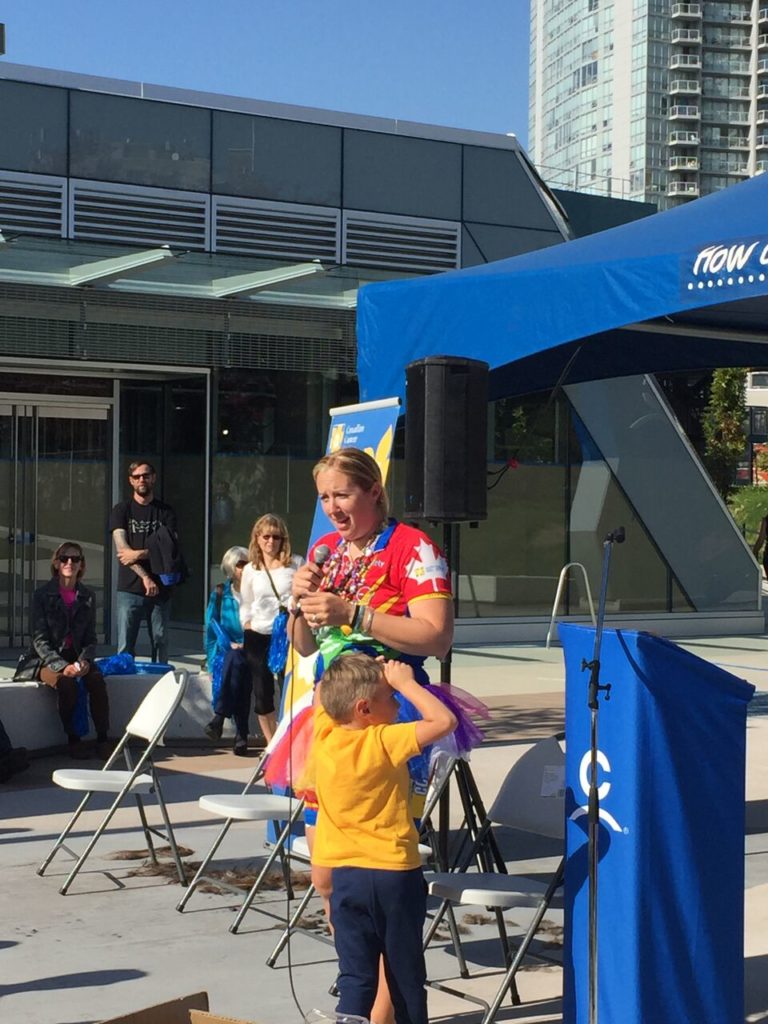 Thanks to our members!
Thanks to our members' donations, we helped raise $135,725 for pediatric cancer research and support programs including Camp Goodtimes, which contributed to the $2,228,000 raised by the three Coast Capital sponsored tours. this year! Thank you to everyone for your support. For every $1,500 raised, one child can go to Camp Goodtimes, a place where kids can be kids again and not worry about cancer treatments.
You can donate to Cops for Cancer year-round, learn more.